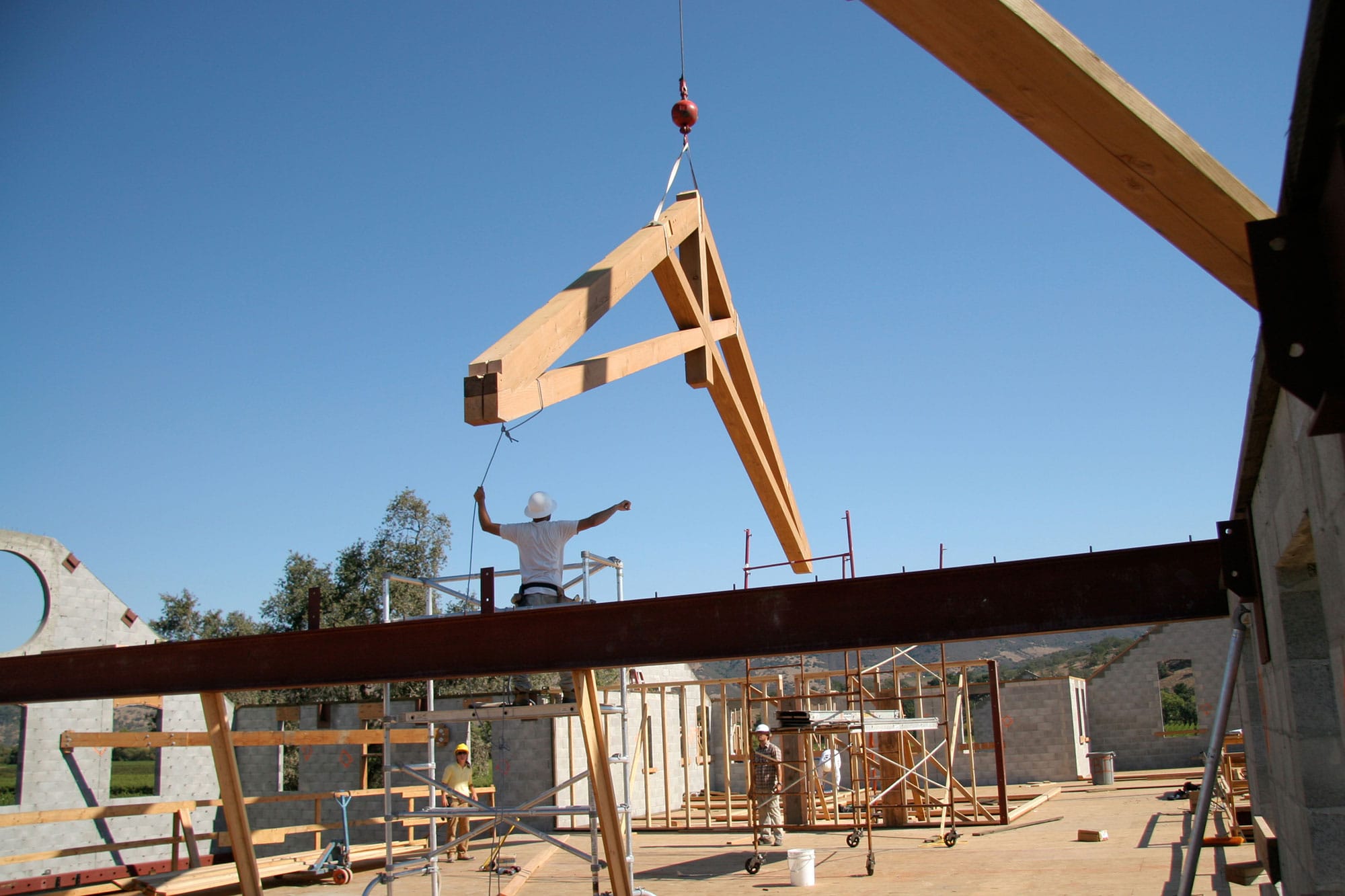 Partners
Our six partners, each uniquely experienced, combine to make considered decisions together. By listening to each other and practicing collaboration, we learn when to hold ground, when to give, and how to lead a group of equals. At least one of us stays immersed throughout each build, so you'll always have the ear of an owner.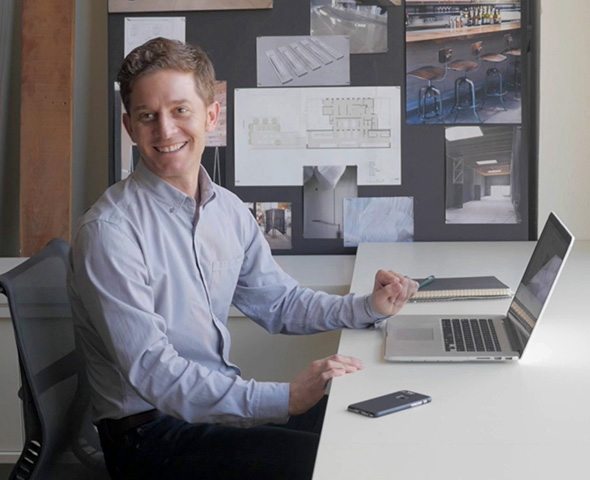 He shapes our method, so you can count on our results.
Michael Cello
The son of our co-founder Kris Cello, Michael was seven when he visited our first project, and never wanted to do anything else. He worked every summer in construction before completing Cal Poly's Construction Management program, and came on board in 2002. Trained first in estimating and then in project management, he was our Operations Manager before stepping up as President in 2015. He connects our roots with our future, leading our six partners and inviting new endeavors.
Michael likes to snowboard and catch live music here and abroad. He and his wife Lesley are growing their young family in San Francisco.
Michael is generous and deliberate with his effort, deft at sensing and uniting different viewpoints. He listens deeply, researches diligently and cultivates disciplined process and earned loyalties. These strengths show us how to engage and grow with efficacy, enjoyment and vision. He shapes our method, so you can count on our results.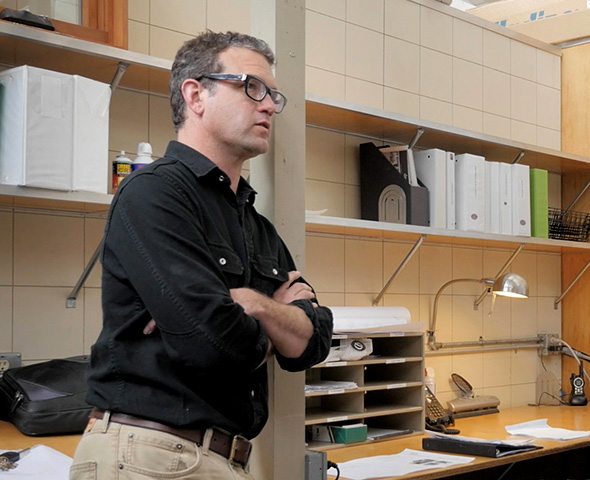 He's why our organization outsizes our numbers, while your team stays tight.
Bill Schaeffer
Childhood road trips to celebrated American buildings awakened Bill's love of purposeful architecture. His study of Environmental Design at UC Davis helps bridge gaps of understanding between architects, builders and owners.
Bill's been a continuous force for progress since we met in 1996, introducing surprising technologies and thoughtful ways to reach agreement. He lives with his wife Toyoko and daughter Laleh in a turn-of-the-century Shingle Style, and meticulously restores an MGBGT and Austin Gipsy when his ingenuity's not otherwise engaged.
Bill looks for the best answer, not the first. He leads construction management, overseeing the system of controls that keeps everyone informed, communicating, and confident that materials are correct, actions are timely and needs are met with accuracy and speed. He's why our organization outsizes our numbers, while your team stays tight.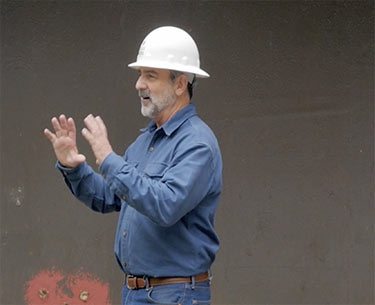 He engages the utmost in our crews to create exceptional places from masterful pieces.
Tom Mersich
Tom's expert eye has spurred our carpenters, because he began as one, and our superintendents, because he quickly became one, through decades of making details right. Fundamentally practical, constant and frank, his pursuit of perfection brings swift sense to any meeting of materials, seeking exactness in what we make and how we make it.
Happiest outdoors, Tom's surfed the California shoreline from Humboldt to Baja, and takes his kids, Misty and Matthew, on backpacking trips to the Lost Coast and John Muir Trail.
Leading construction in the field, Tom shepherds the small choices of craft, engaging the utmost in our crews to create exceptional places from masterful pieces. One of our favorite architects once called him the best super he's worked with. He's not done improving.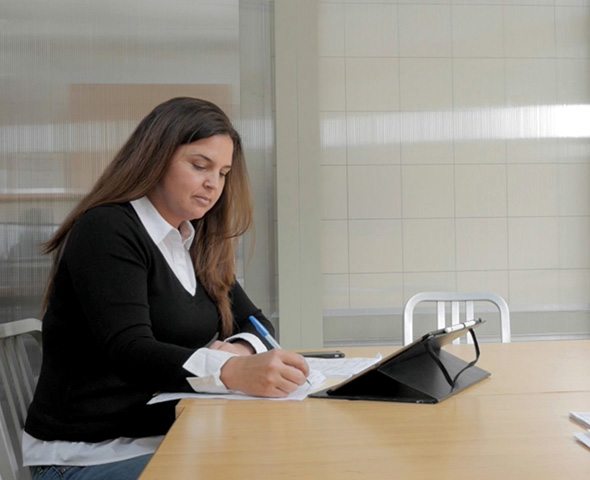 With her oversight, your true financial status stays clear.
Katie Molinari
Katie's spent her whole career with us, beginning in administration in 1993 before finding fit with attentive accounting and honing our practice of finance. Serious and methodical, she assures the accuracy of our records and cost projections on each build, so your investment is put to best effect.
Katie is candid and careful, uncannily able to take in all opinions, speak up for what's fair and smart, and help straighten tangled ideas when the room gets noisy. We call her our conductor.
Katie leads our accounting, administration and contract management teams, activating and attuning their support of our preconstruction, construction and service teams. With her oversight, your true financial status stays clear.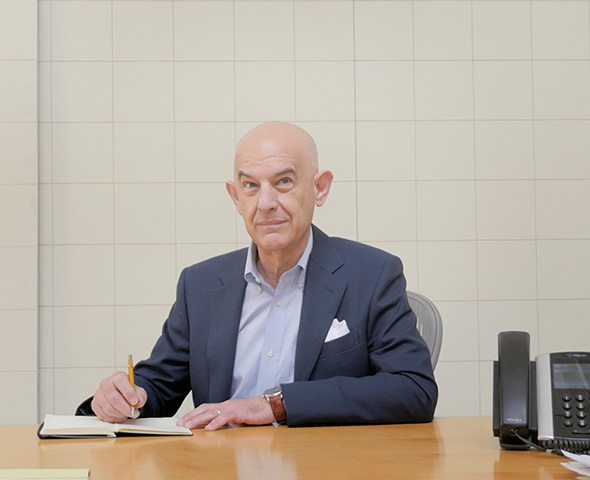 Because he raises questions, you'll spend less solving problems.
Norm Meites
Originally a carpenter in New England, Norm soon discovered his true-north sense of value could better strengthen a building with a conversation than a hammer. His reinvention of our estimation process has been lowering our clients' long-term costs by heightening quality since 2002.
The son of a pioneering chemist, Norm learned early to interrogate assumptions, and makes sure that the more we learn, the more we keep learning. His daily selection of a handcrafted mechanical watch from his collection reminds us all of the moving beauty of precision.
When Norm was young, his parents' modern house was never built because the real price overtook the promised. He's been puzzling this challenge since, sharpening preconstruction to finely compare the expectations of owners, architects, engineers and builders and reveal conflicts early, before they trigger cascading change orders. Because he raises questions, you'll spend less solving problems.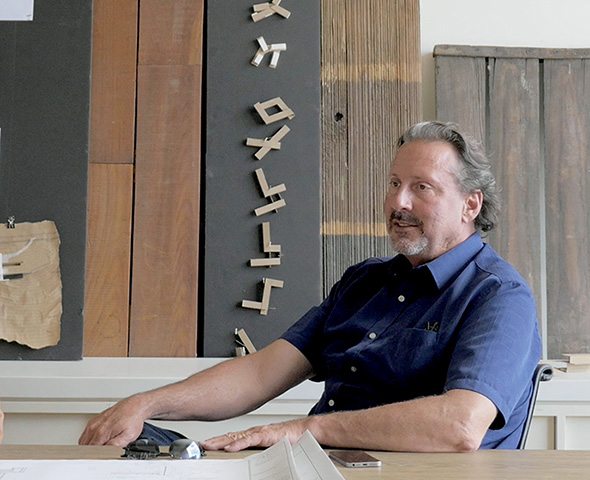 Consider him your ace in the hole.
Bill Maudru
The son and grandson of chemical engineers, Bill built houses in Woodside while in school, and loved the blend of physicality and planning it called up. He studied at Cal Poly, joined a contractor, and was soon ready for his next step. Determined to treat people fairly, he wanted a business to believe in, and started ours with Kris Cello in 1987.
Bill rallies us to lead change rather than weather it, seeking ever-better ways to build. His daring spirit keeps him flying planes, crushing slopes and fishing the Sierras when he's not home in Napa with his high school sweetheart Terri and their four kids.
Bill's long and varied experience means he's seen most surprises, knows most people and stays more than ready for the unexpected. When we're facing an obstacle, he looks at it differently and sees a new solution. Consider him your ace in the hole.
Carpenters
We are carpenters. We love the deep quiet that rises in the absence of dissonance, when thousands of careful choices made by woodworkers who've been with us for more than twenty years match the grain, shape and fit of timbers piece by piece. So we make cabinets and doors ourselves, and guide other trades through the alignment of every edge and angle, aiming each perfected piece into a serene whole. This is a craft that thrives in precision, not for its own sake, but to create a permanent place that feels peaceful and entire.
Building now makes structure and finish one, meeting reclaimed and rustic materials in clean margins that demand exactness exceeding natural tolerances.
As design pares to essentials, it requires attention, invention and expert technique to heighten beauty and steady support.
Tuning these modern skills to carry history, our carpenters framed a stable near Sonoma with antique oak. Each beam and post, differently twisted by time, was chosen from spent barns, hewn by axe and adze. Resized in our on-site sawmill, mortised by hand with a unique jig and lanced with steel, they wrap the structure in a chronicle of the 1800s, secretly held fast by load-engineered knife plates. Stones, pulled from the earth beneath, fringe the foundation. A new stable wearing the face of the ages, it's solid and hushed, striking to see and easy to be in.