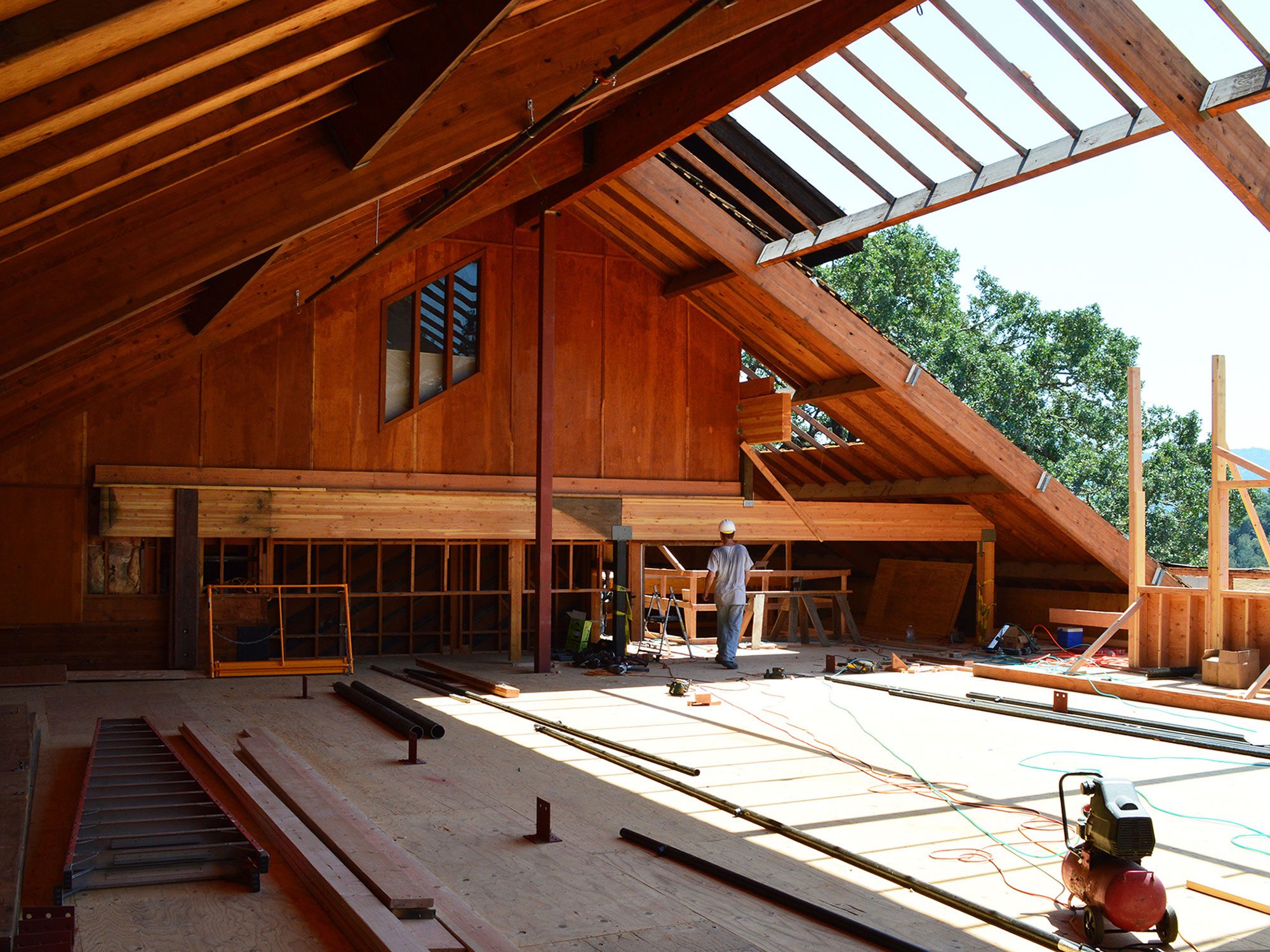 Joseph Phelps Vineyards
Joe Phelps built his winery in a hidden glen off the Silverado Trail after decades in construction, and his son Bill directed its renovation forty years later.
True to original structure and familial attention to guests and staff alike, every change keeps history and happiness foremost. The entry, spanned by Joe's railroad trestle of old redwood, echoes throughout the barn-tall rooms in matched shades and shapes of beams. Broadening valley views and lifting the roof let light suffuse, equally valued for tailored tastings and a household of personnel. Dave Lindstrom, the project manager, watched the budget like it belonged to him, as the super, Mike Plowman, bulldogged for tight timing. Fifteen voices regularly ringed our meeting tables, each intent to engage. Team and task were ambitious in scale, careful in craft and personal in emphasis, just like us, so we understood each other well and came honestly to our friendship, putting people first in every decision to make a place that would do the same.
24,000 square feet
St. Helena, California
BCV Architects
Smith + Smith Landscape Architects
Bartelt Engineering, Civil Engineer
Nishkian, Structural Engineer
Summit Engineering, Electrical Engineer
TEP Engineering, Mechanical Engineer
Pheonix Geotechnical, Geotechnical Engineer
Cinquini & Passarino, Inc., Surveyor
Pound Management, Inc., Owner's Representative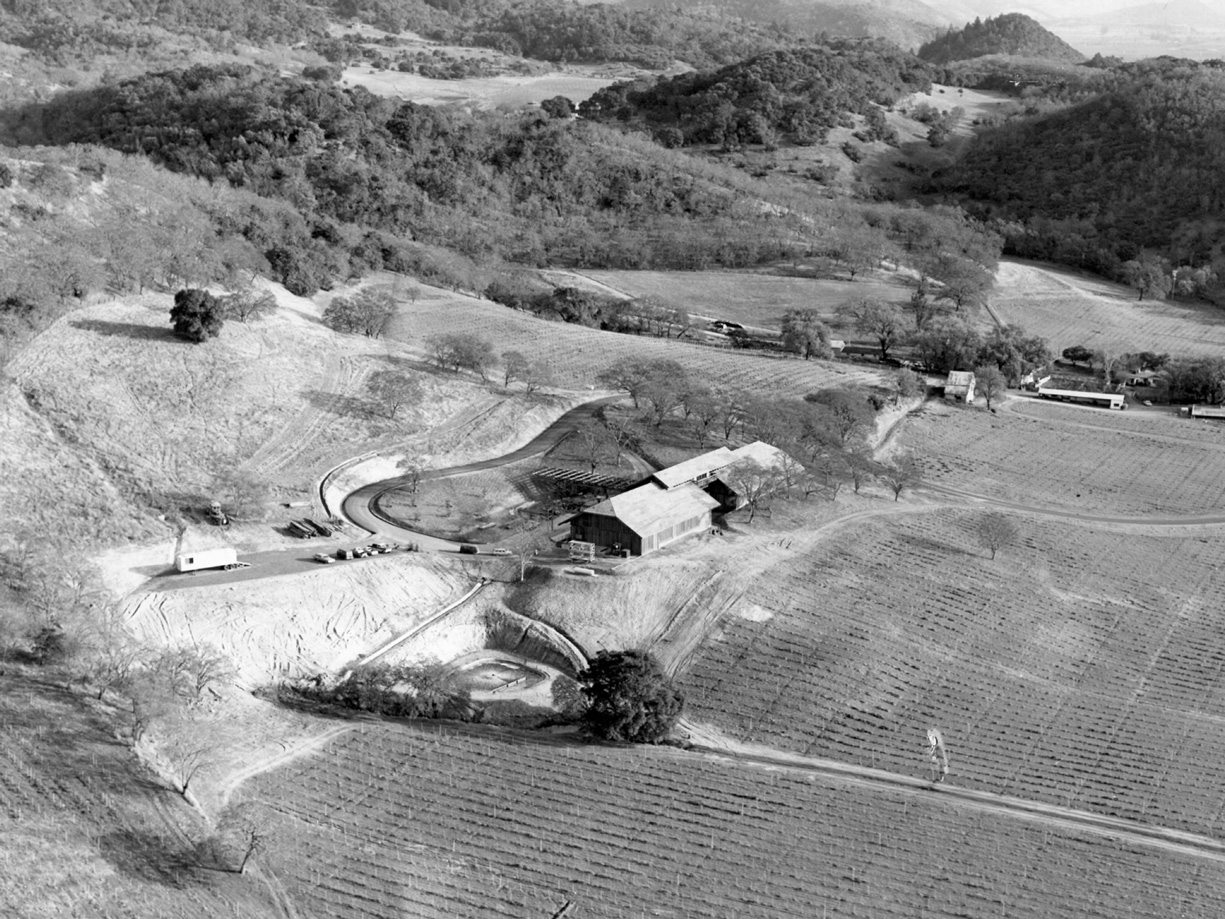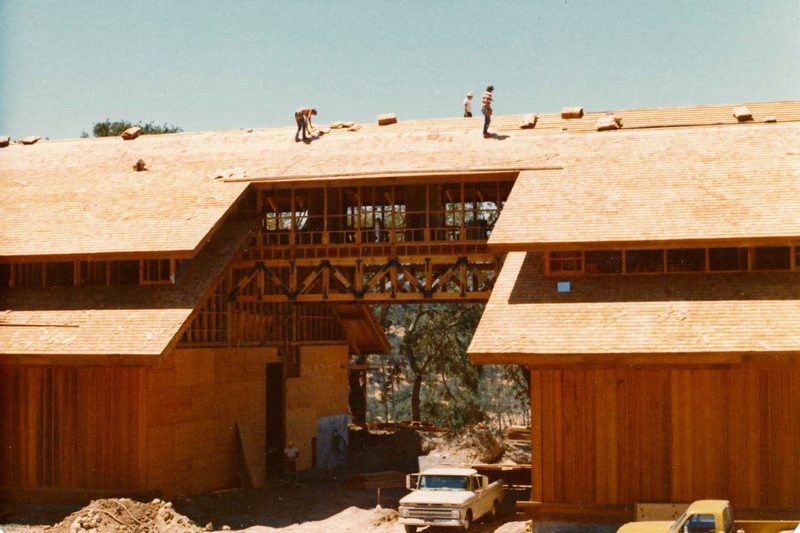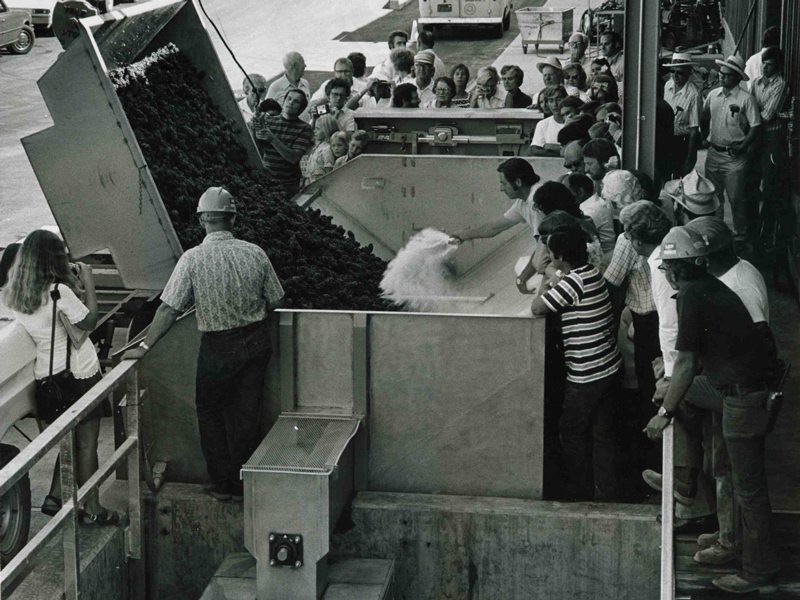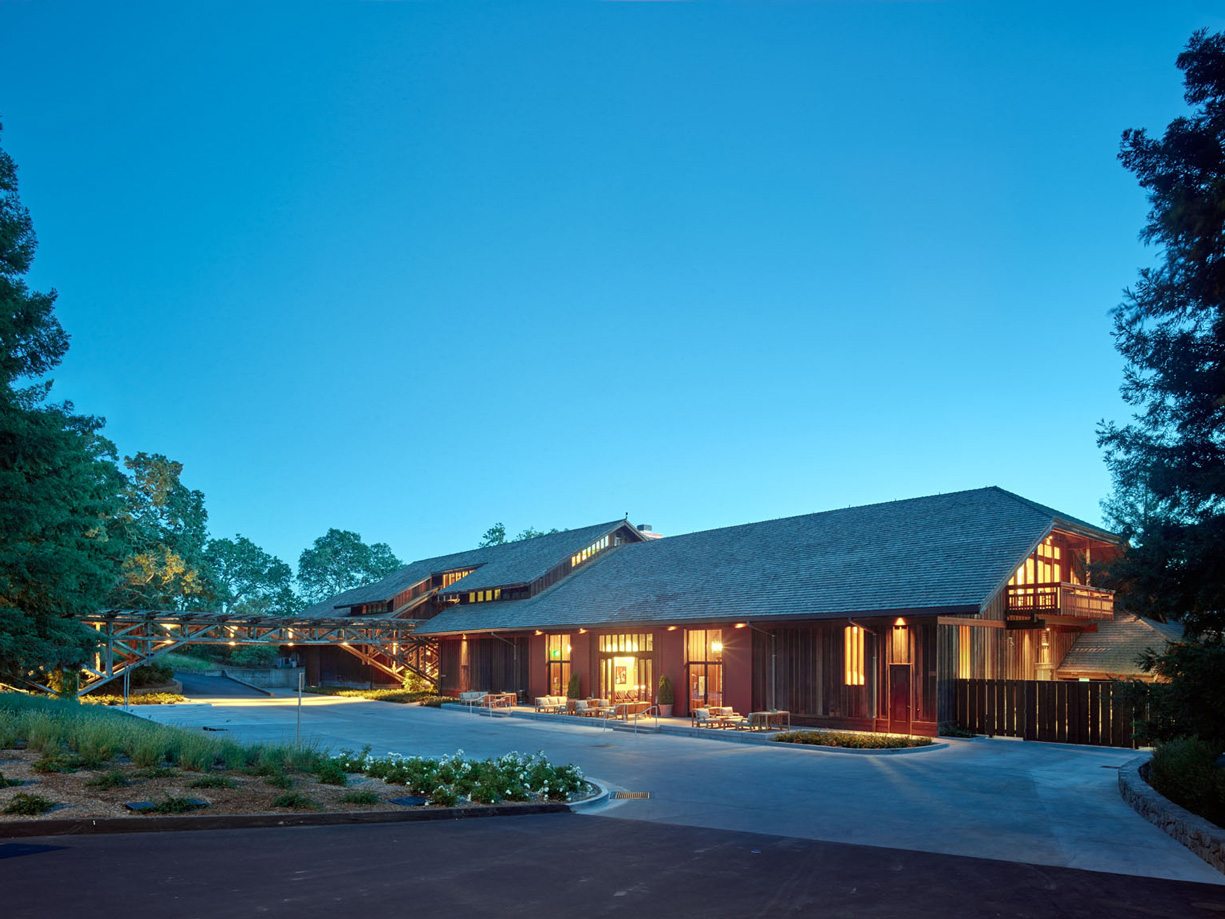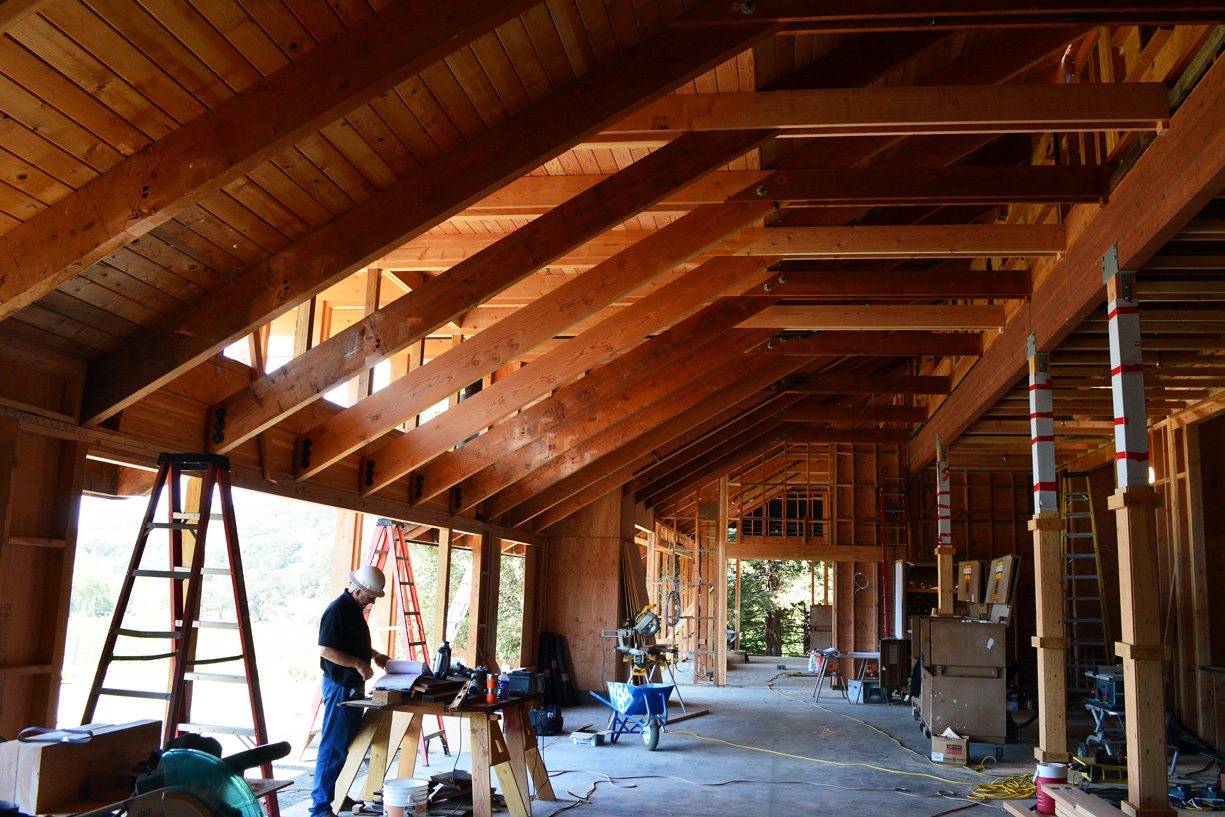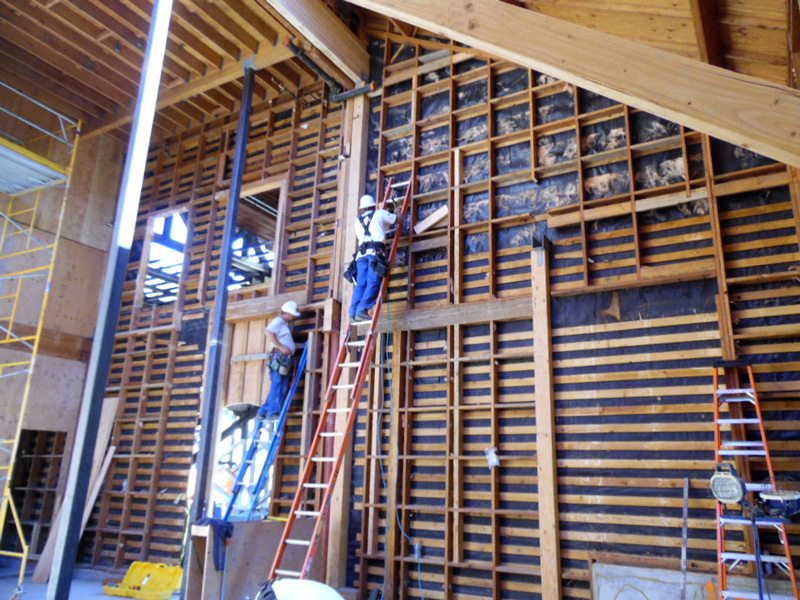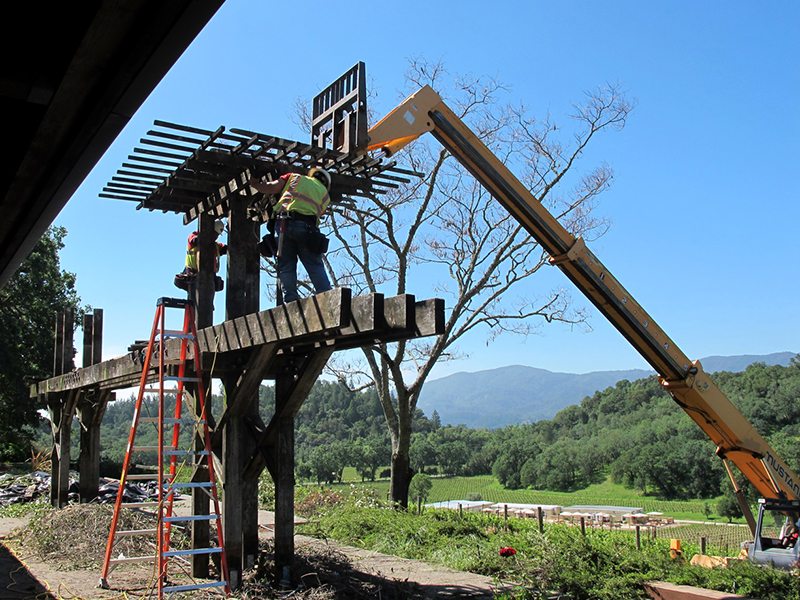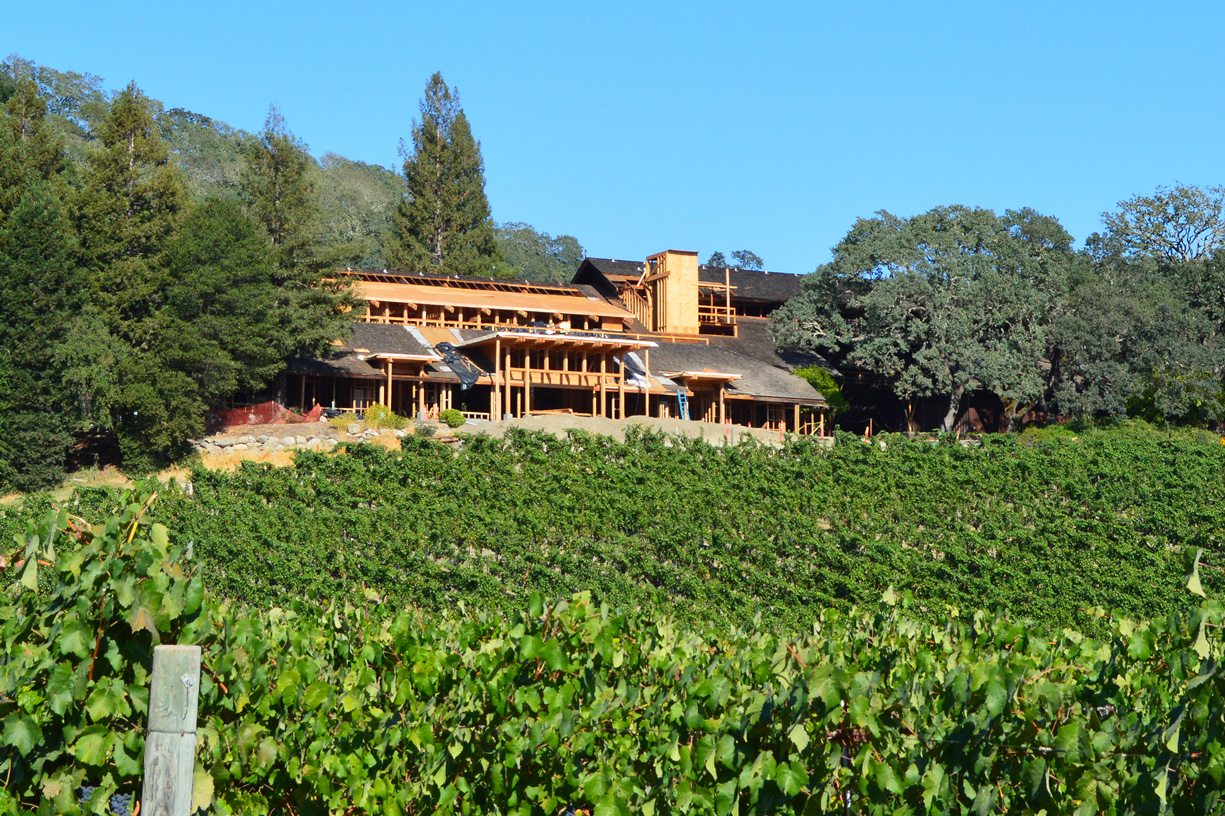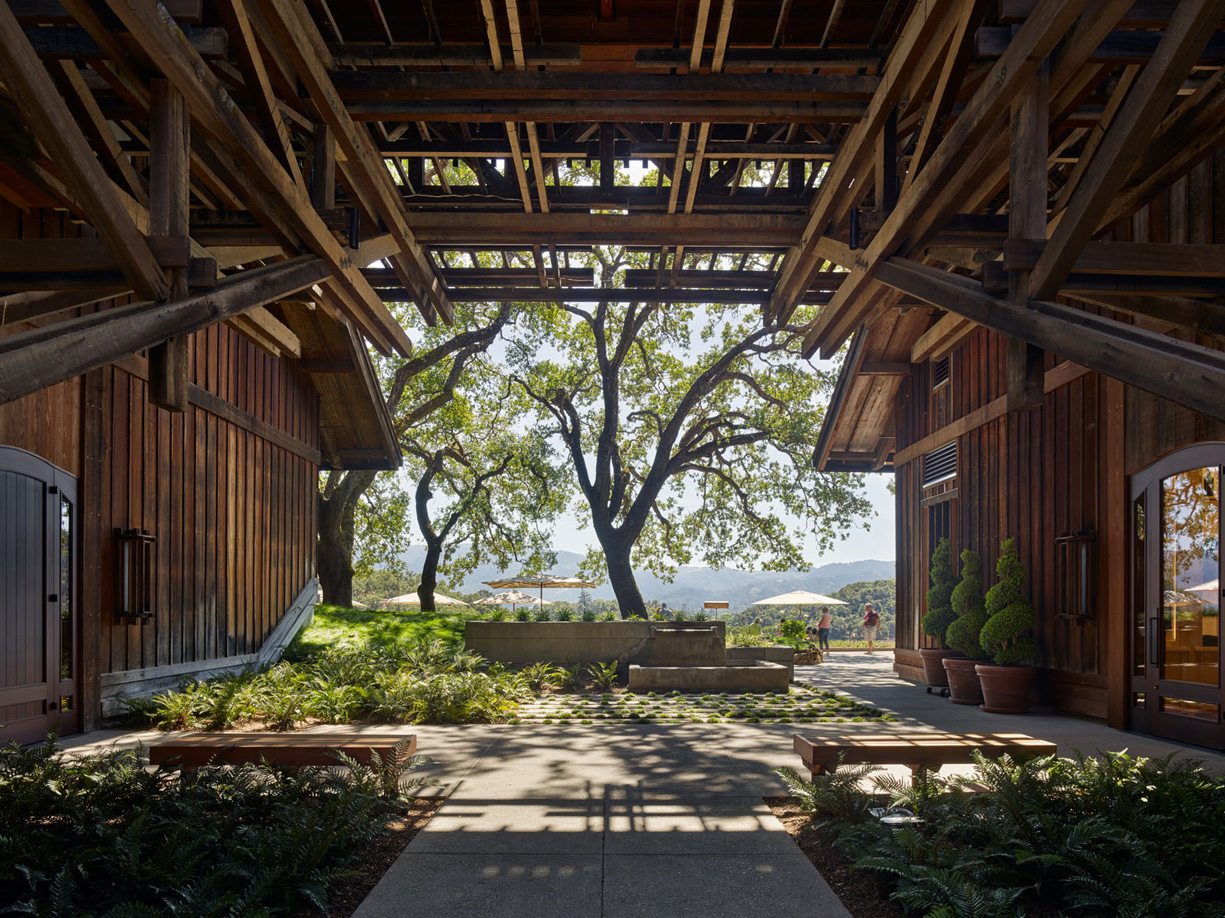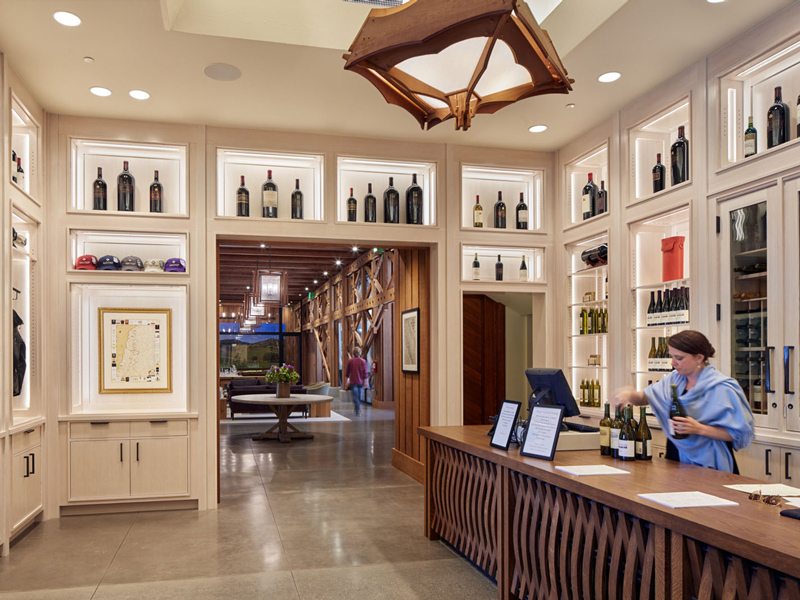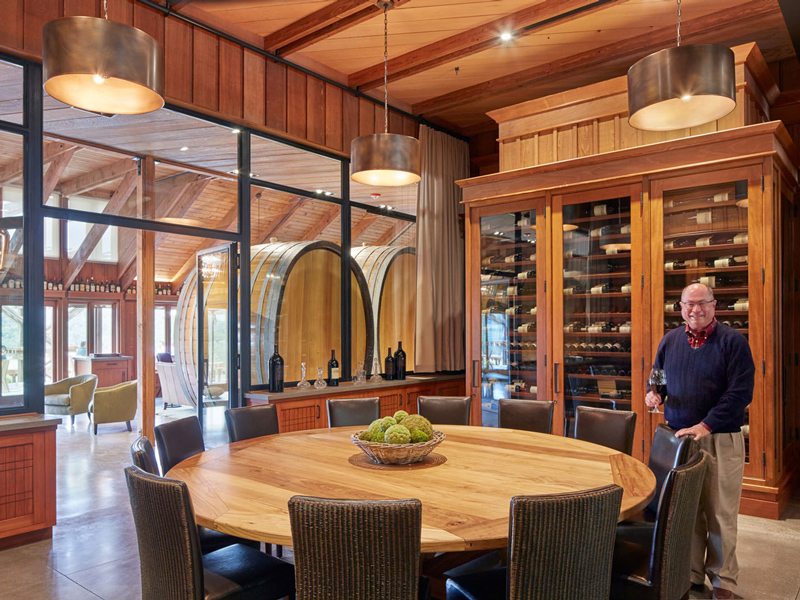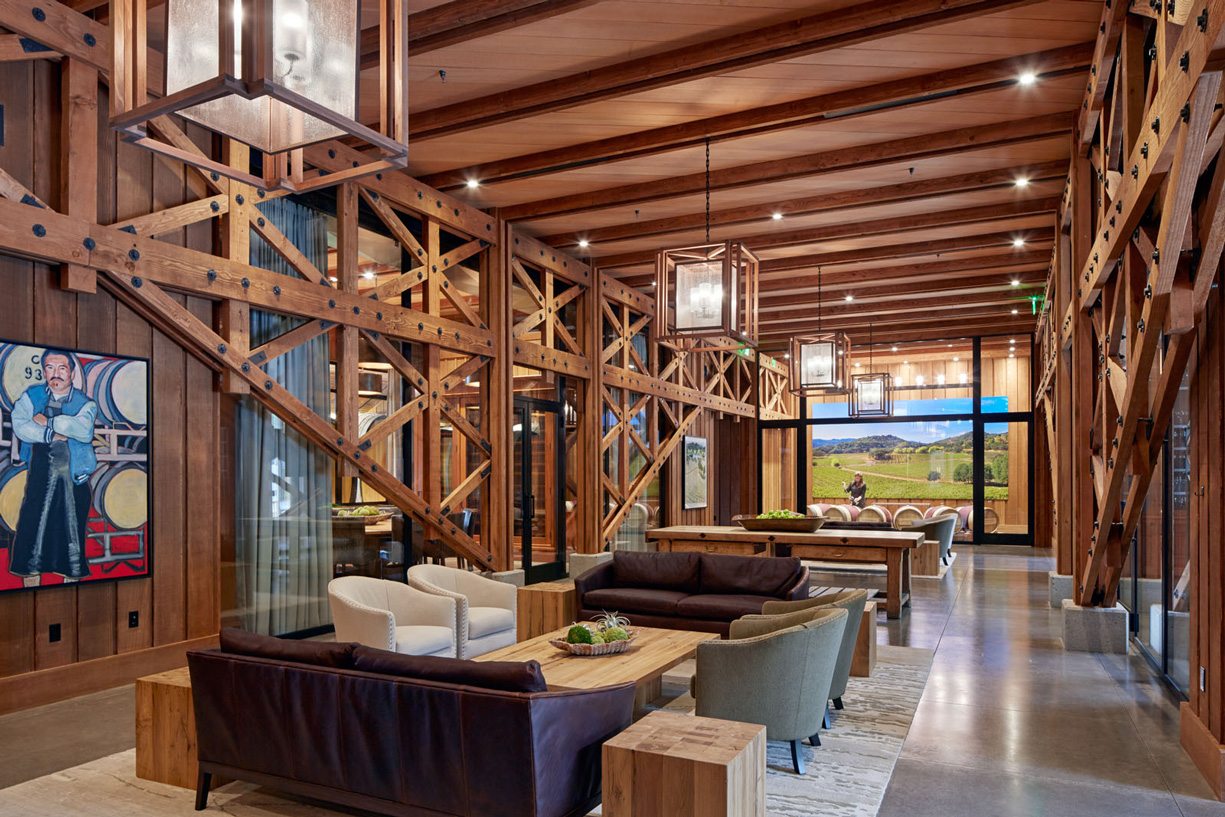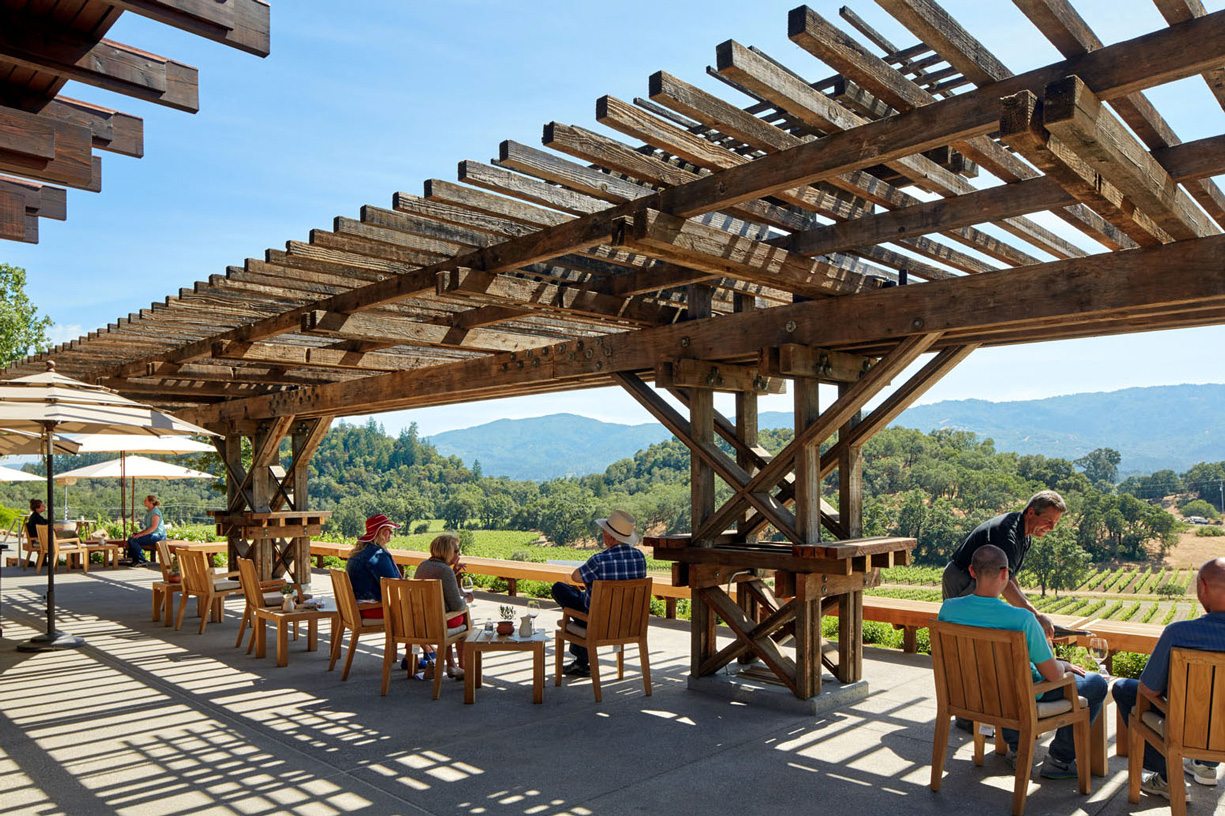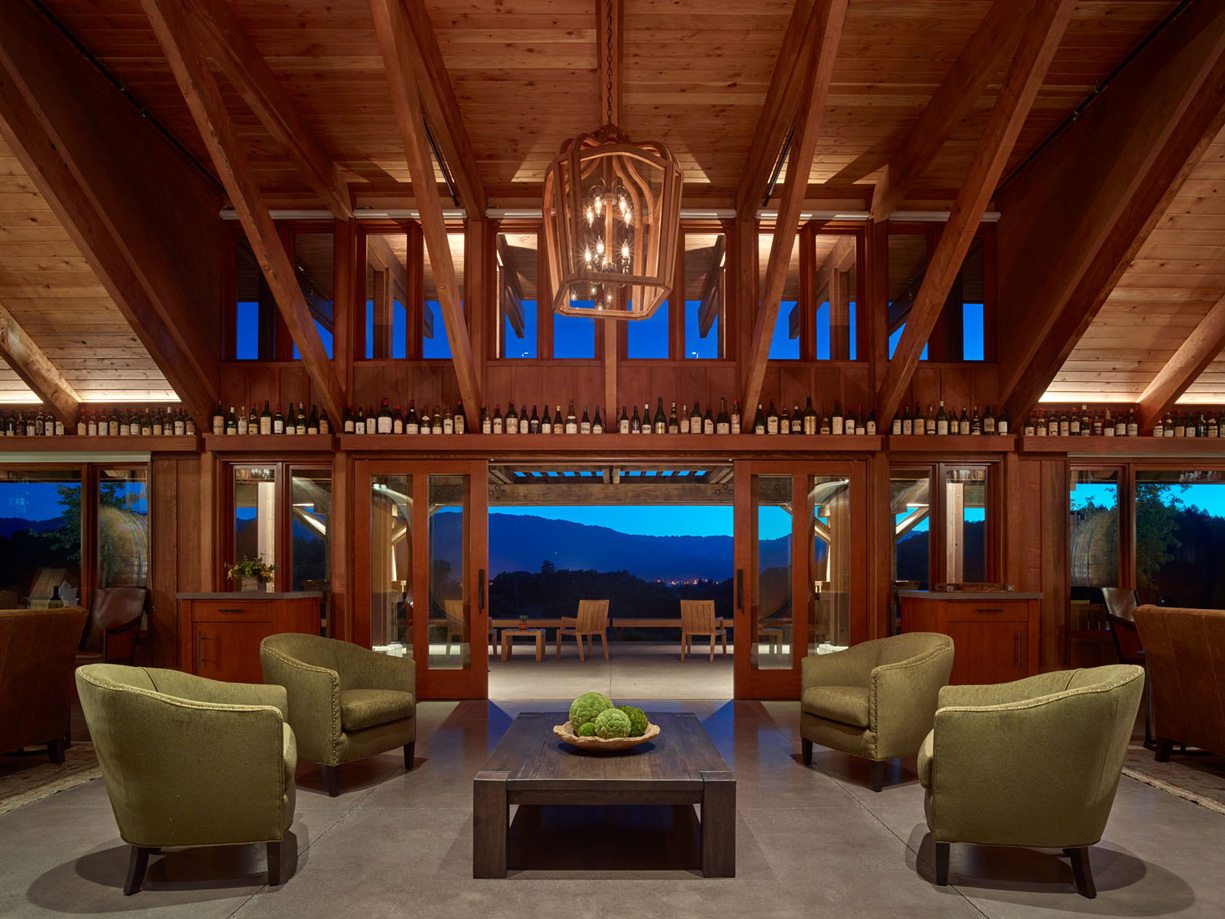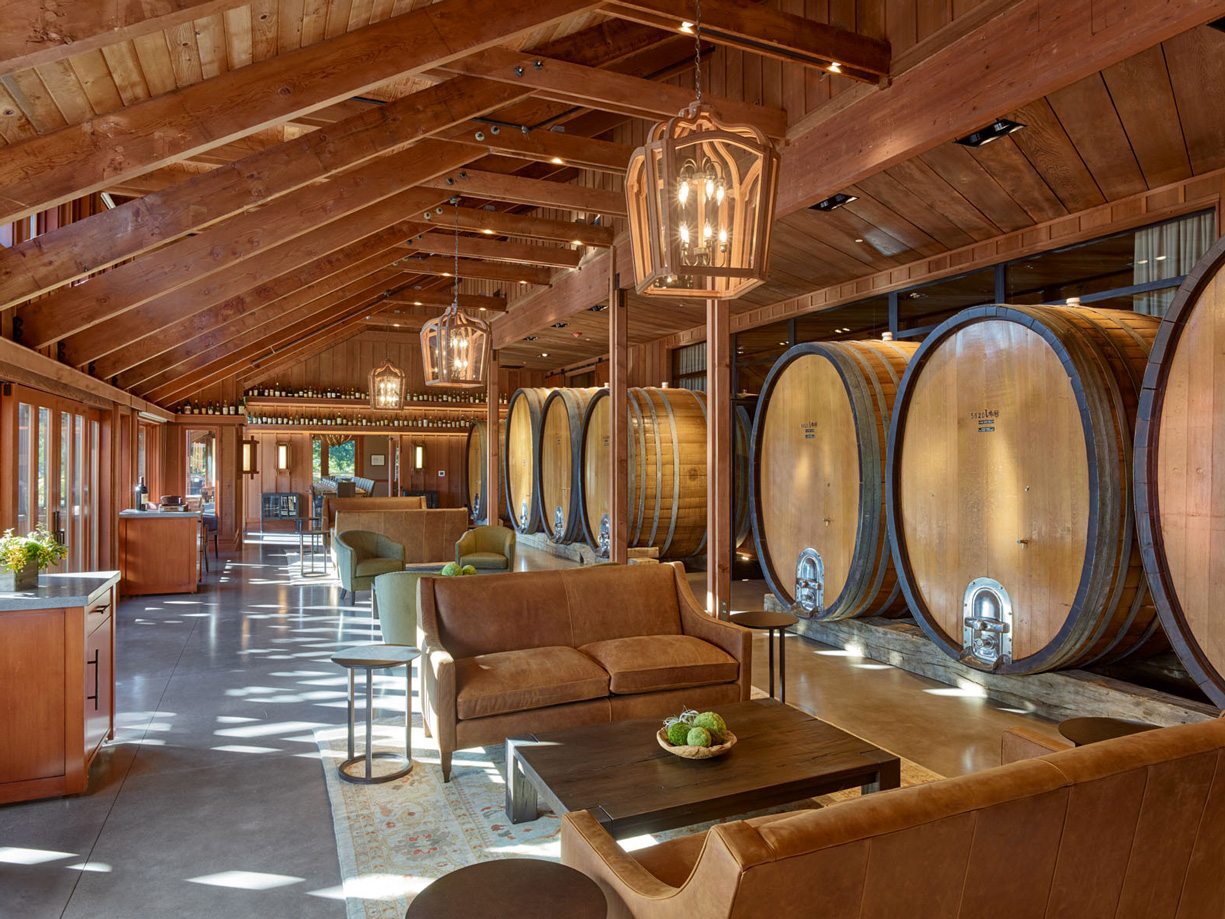 "Our project was very complex. They worked tirelessly with us to ensure that it stayed within budget. It has succeeded beyond our expectations."
— BILL PHELPS, PRESIDENT, JOSEPH PHELPS VINEYARDS