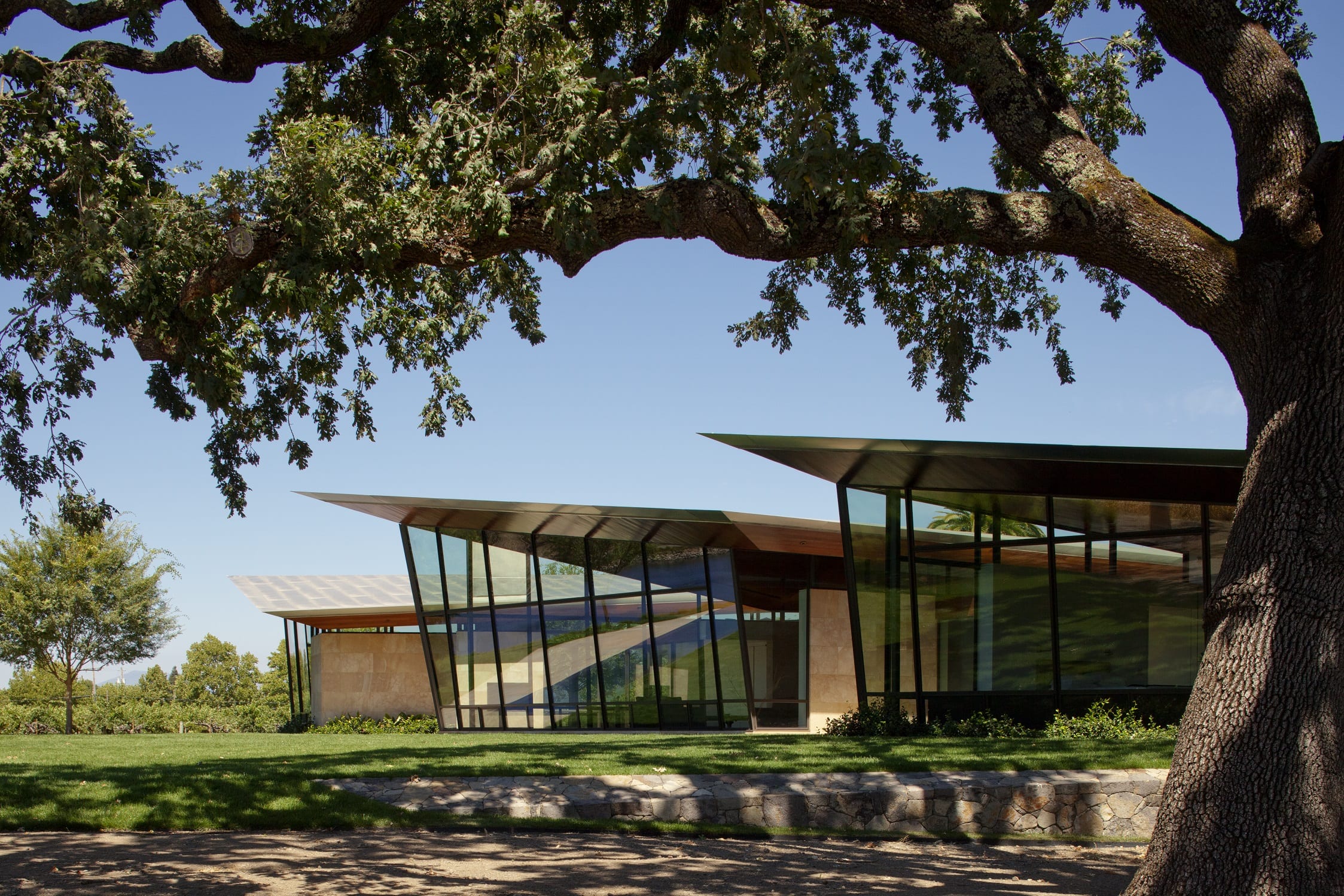 House of Folded Planes
Math makes a marvel in the intersecting angles of this fantastically complex design by Bartholomew Voorsanger.
Light glances across Sapele floors through sweeps of glass that wrap three wings of living space nearly incidental to their sculpture. Steel inserts at strategic tilt, holding the shape together as the canopy lifts and lines bend by successively minute degree. An inverted roof spreads atop three layers of individually calculated geometries, razor metalwork met with tessellations of wood cut by hand in exact parallelograms, no two the same. The ceiling pockets shades in a slight channel of acutely adjusted veer, while a geothermal system powers the pool and protects temperature inside the invisible walls. The intensity of technical challenge brought close architect, engineer and super, deliberately knitting independently figured 3D models and finding friendship in the effort. Made possible by computer and perfect by carpenter, the house shines quietly in a green glade.
Voorsanger Architects
Topher Delaney Landscape Architecture
Summit Engineering, Structural Engineer
Summit Engineering, Electrical Engineer
The Engineering Partnership, Mechanical Engineer