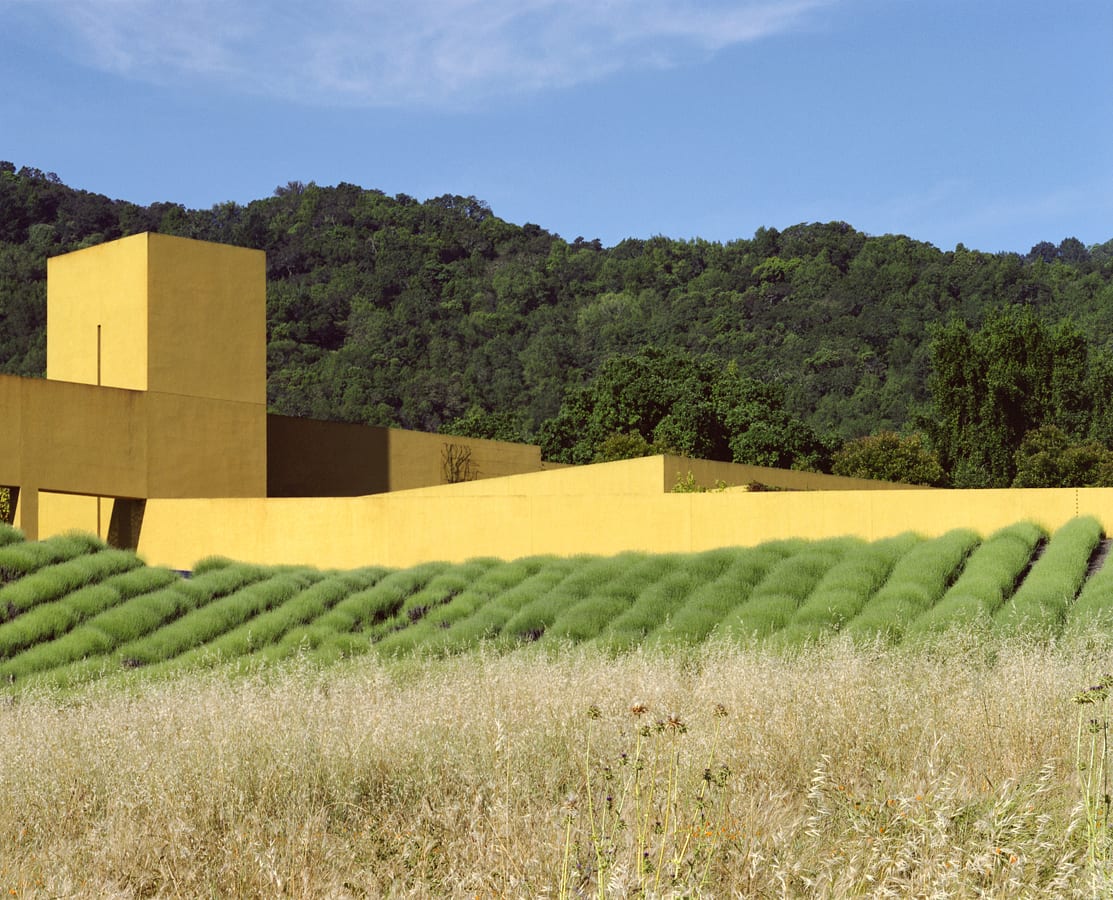 House in the Lavender
Our clients commissioned this weekend home by Ricardo Legoretta to display their collection in a style as poised and provocative as the art itself.
Their large-scale masterpieces revel in a wealth of bright space shaped by 39-foot ceilings and 32-foot windows. The pool laps against a mustard wall whose interior bridges outside and inside light with a dark vestibule of midnight blue. Modern materials, from one of the first photovoltaic roofs to colored concrete floors, offset handpicked Mexican antiquities, such as a stone bowl sink and a century-old wooden jail door hinged with a fuel can. Our on-the-spot ingenuity readied the house ahead of schedule for our clients' family Christmas, welcoming them to a celebration with champagne and music, for a memorable holiday in the midst of the build. Months later, they returned to find their home resting peaceably among olives, aromatic citrus and thousands of lavenders, the picture of chaparral tranquility.
Sonoma, California
10,000 square feet
Legoretta Arquitectos
Roger Warner, Landscape Architect
Structural Design Engineers
Dimension 4, Civil Engineer