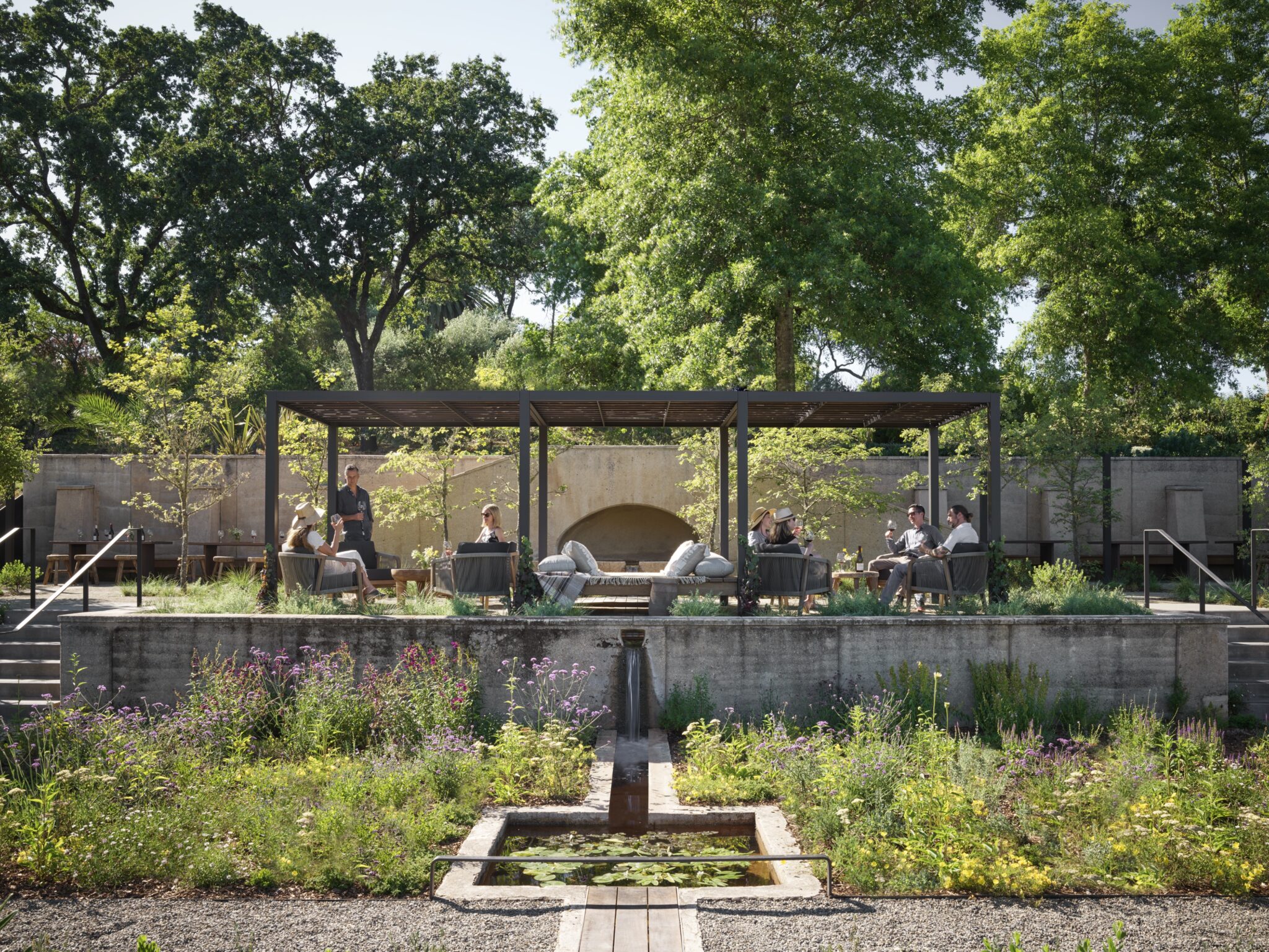 Flowers
To more readily share their rugged cool-climate wines, the Huneeus family brought Flowers to downtown Healdsburg from Sonoma's outer lands.
Their pioneering Pinot grows 1500 feet above the fog on the first ridge of the winding coast, far from tasting territory. Remaking the landmark Belvedere building in the heart of town welcomed the curious to sip the fruit of a distant wilderness.
Our fourth teaming with the Huneeuses over two generations began in trust at the outset of design. We were careful about what we kept, from the foundation and roofline to the landscape walls. We restored rather than stripped the blackened, bird-holed redwood siding. In the hands of our friends at Walker Warner, the spare A-frame barn fits easily on the urban block, while inside, warm woods hush the hum of the city.
Flowers' following has leapt since opening their new winery. As they welcome a renewed crowd, we welcome our next shared effort, and the one after.
Healdsburg, California
Walker Warner Architects
Nelson Byrd Woltz Landscape Architects
Maca Huneeus Design, Interior Design
Daedalus Structural Engineering
Anna Kondolf Lighting Design