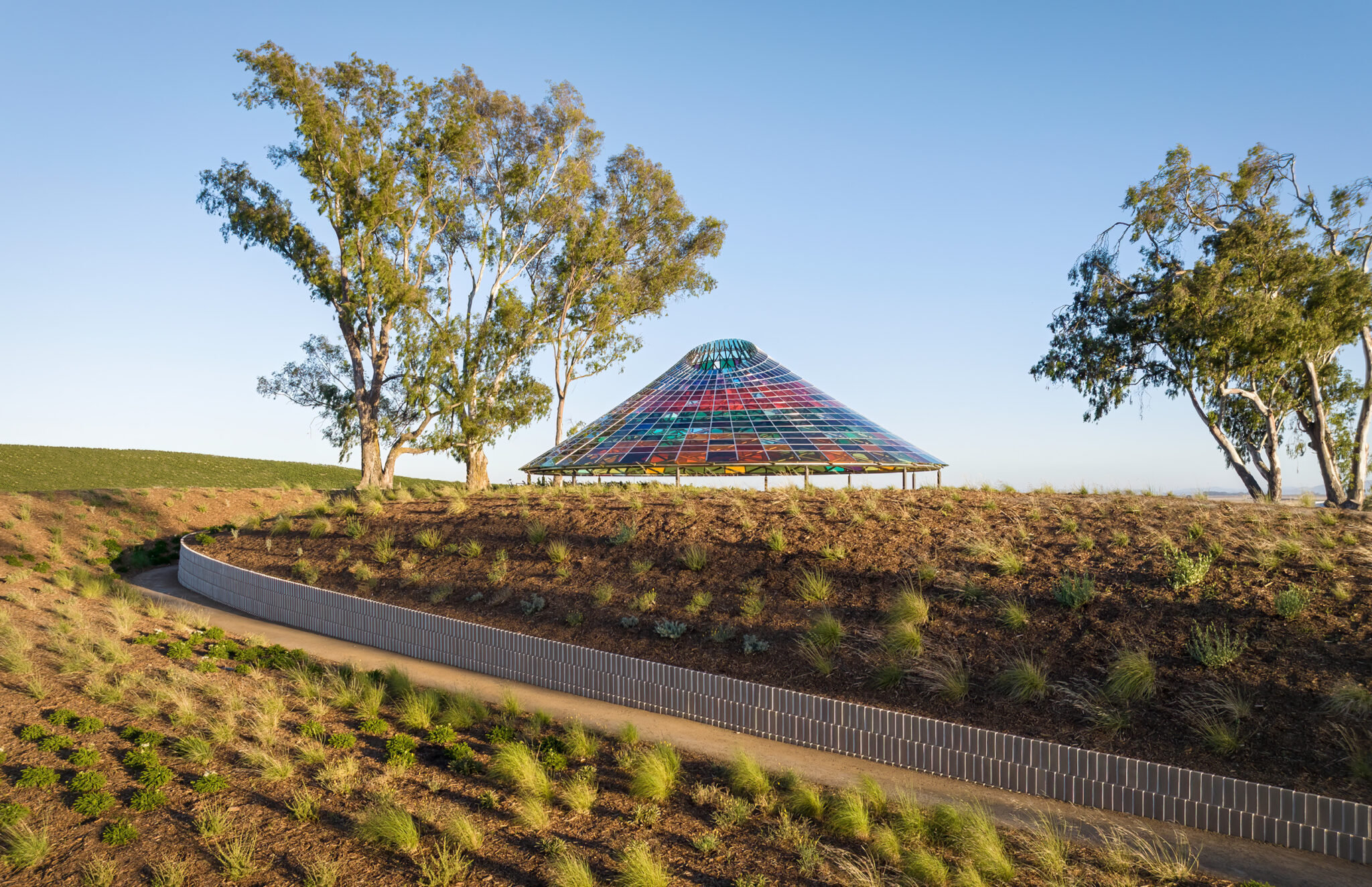 Vertical Panorama Pavilion at Donum
A crowning kaleidoscope reflects the mosaic that builds a wine, and a team.
Donum, "gift of the land," salutes the artistry of nature and its liquid bounty with a chorus of sculpture. 832 glass tiles in an alphabet of color and clarity arrived from Germany with six architects and a translation book, for assembly into an intimate tasting area eyeing the entire estate. Through bullying wind, we fit the delicate 50-foot canopy onto a dozen steel columns without a millimeter to spare. Variations of hue and lucidity create a chromatic allegory of temperature, radiance, humidity and gust, drawing the gaze through tint of air and soil to the sources of what's sipped. A glistening pathway of vanillaed brick leads the light toward and away.
Just as shifts of weather convene bottles of character, we found a shared precision from corners of language and specialty, our time together close and constant, collecting our best. From meticulous calculation comes a beauty both descriptive and intangible – how memory is made.
Sonoma, California
Studio Other Spaces, Architecture
Signum Architecture, Consulting Architect
Summit Engineering, Consulting Engineer
Cleaver Design, Landscape Architecture
Hahner Technik,  Canopy Fabrication and Installation
König Glasbau, Glass Fabrication