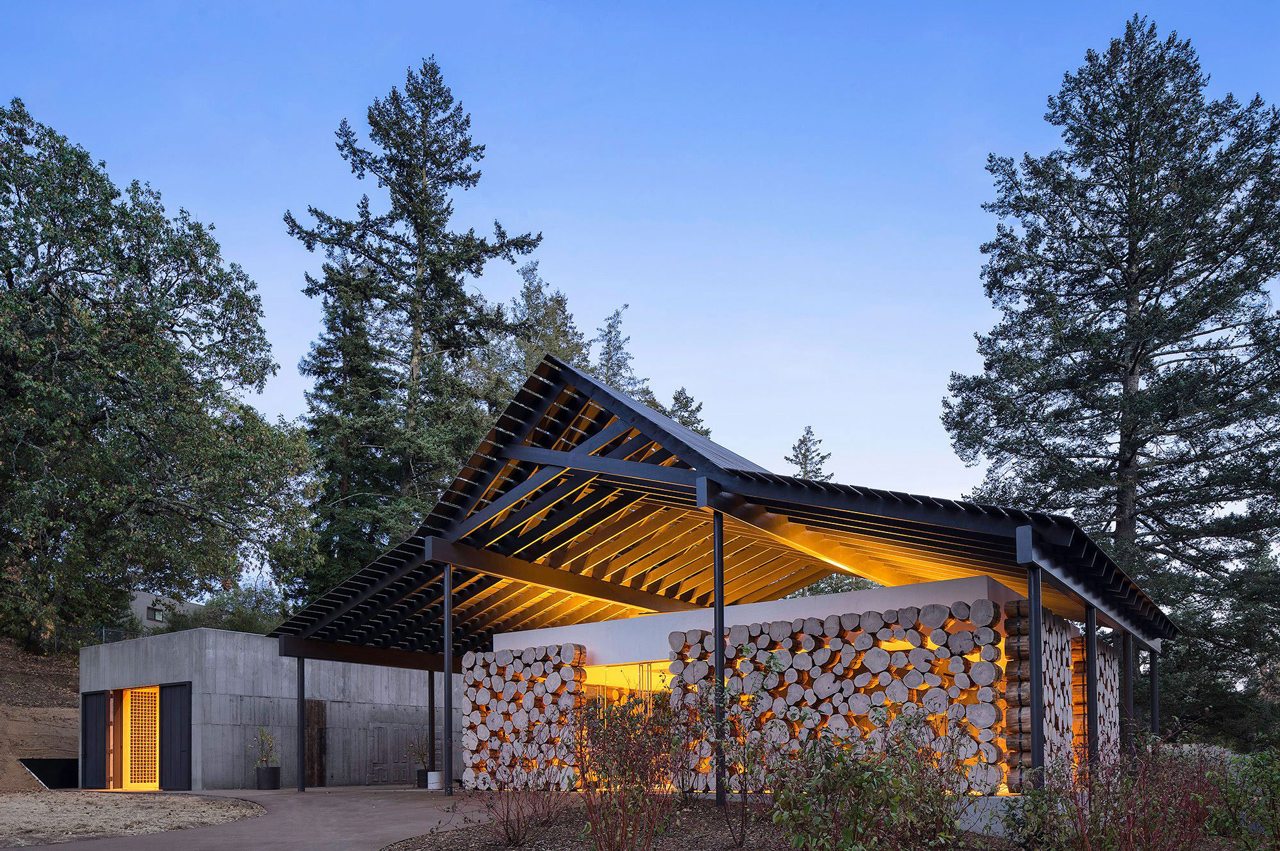 ADAMVS
The owners asked architect Kurt Melander to transform a falling village into an icon for the rituals of sharing wine. Kurt dreamt the face of a log, and it became a gathering symbol for the estate's arcadian essence.
On one side, crystal: the spirit of a woodshed in pure glass, framed by floating cypress logs and shaded by a ghost of the barn that once stood here, its outline flooded with sun and bathed in breeze. A metal band hems the tasting room, anchoring the glass and gathering air, invented for this dual purpose by architects, builders, engineers and artisans working together. The same teamwork made real the screen of logs, a gossamer weight that hovers, swaying, inches from the glass.
Across the courtyard, concrete: a fossil of a shed, each fiber of old wood petrified in mirror image. The roof opens and the vault doors, lined with special bottles, whisper closed for quiet dinners beneath the oaks, memories pervading.
Angwin, California
2,000 square feet hospitality
5,200 square feet production
Hospitality
Melander Architects
Patrick Brennan, Landscape Architect
Jon Brody Structural Engineers
DobleThomas & Associates, Civil Engineer
TEP Engineering, Mechanical Engineer
Cello & Maudru Woodshop, Cabinetmaker
Production
OS Arch, Architect
Bartelt Engineering, Civil Engineer
Axiom Engineering, Mechanical Engineer
MKM & Associates, Structural Engineer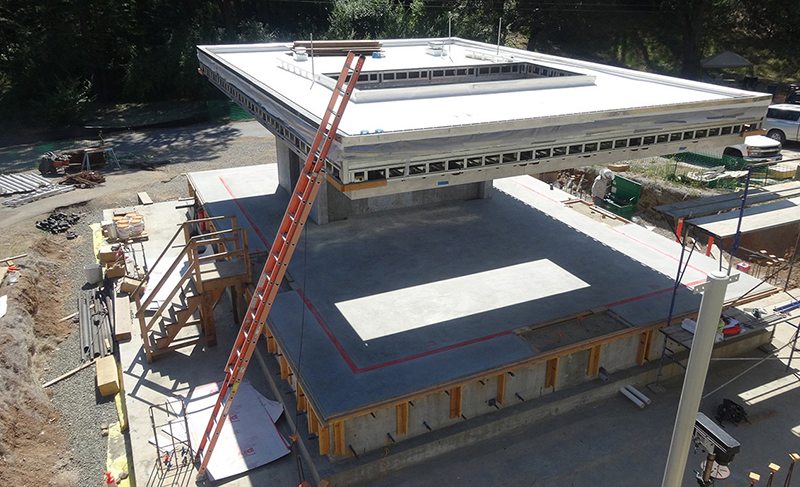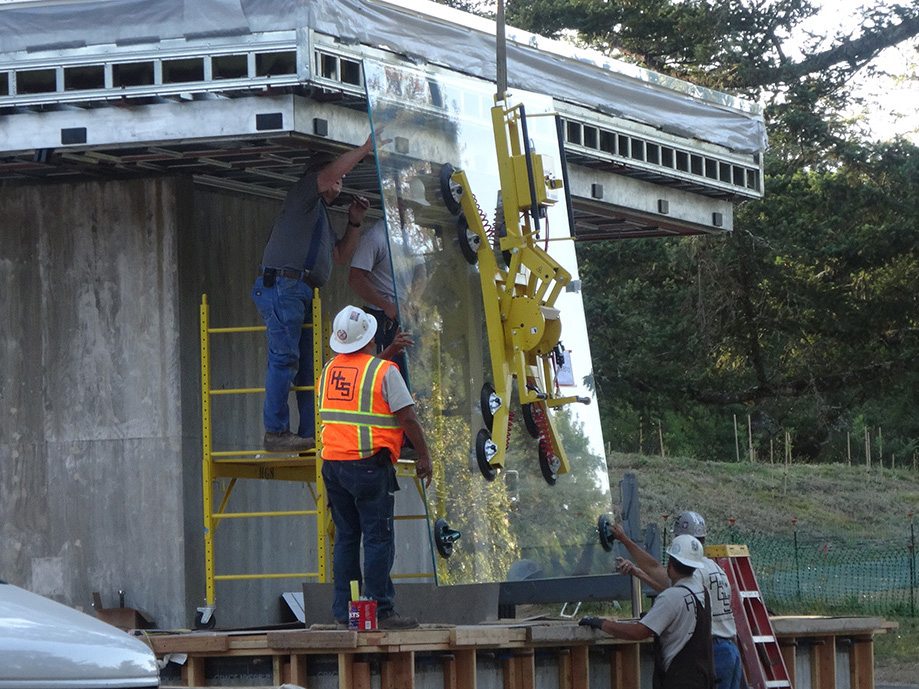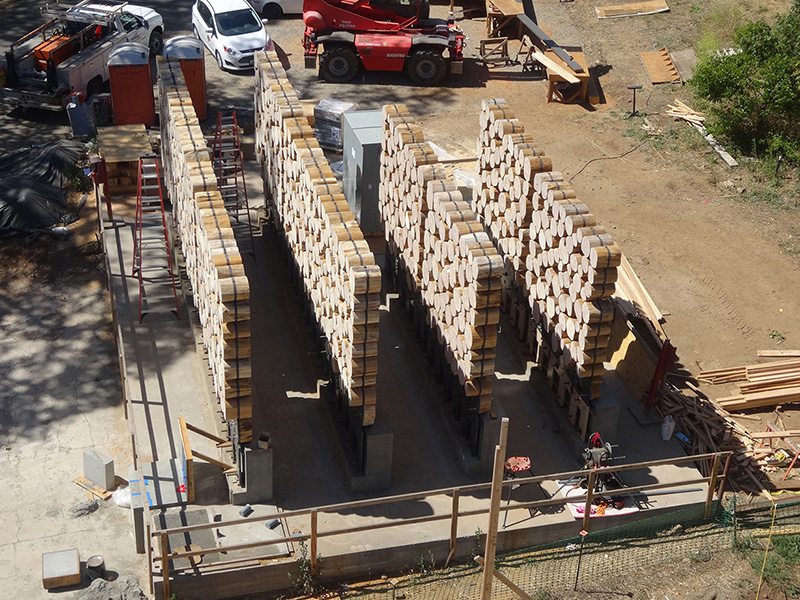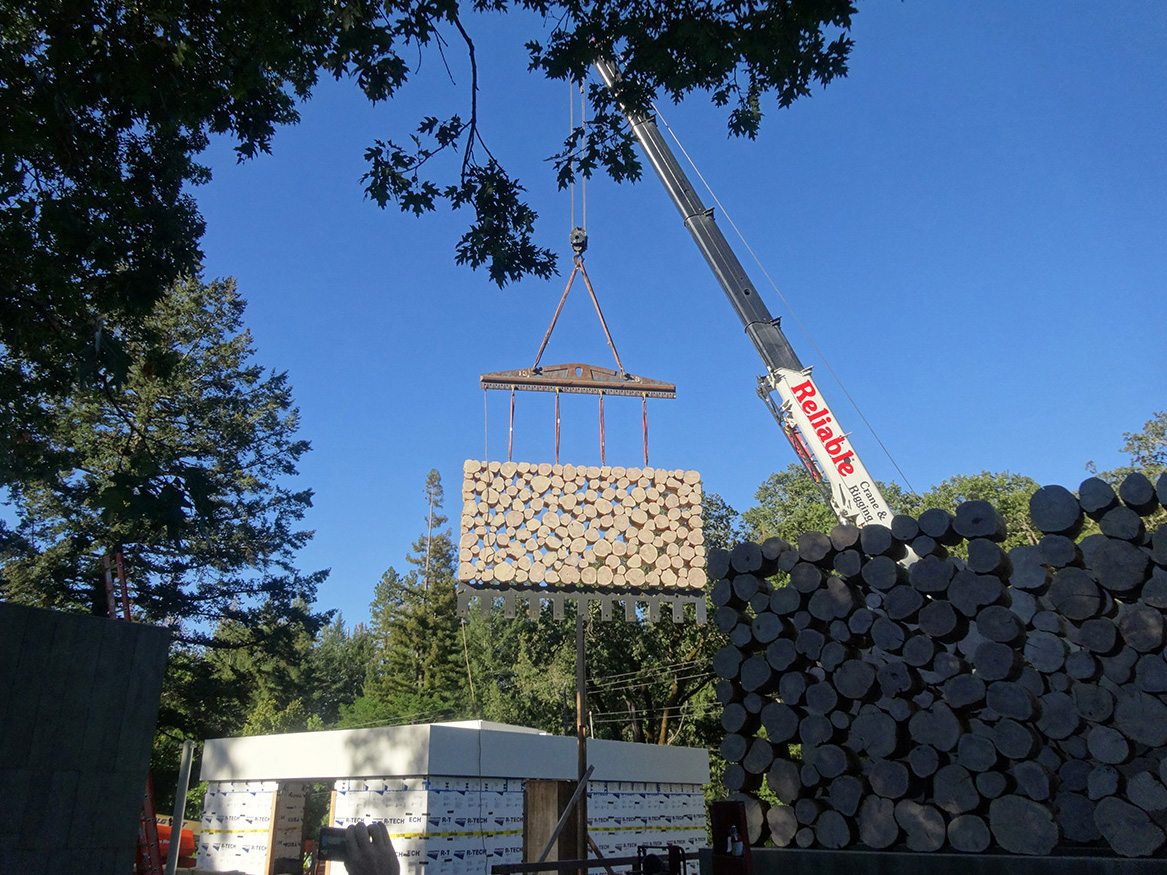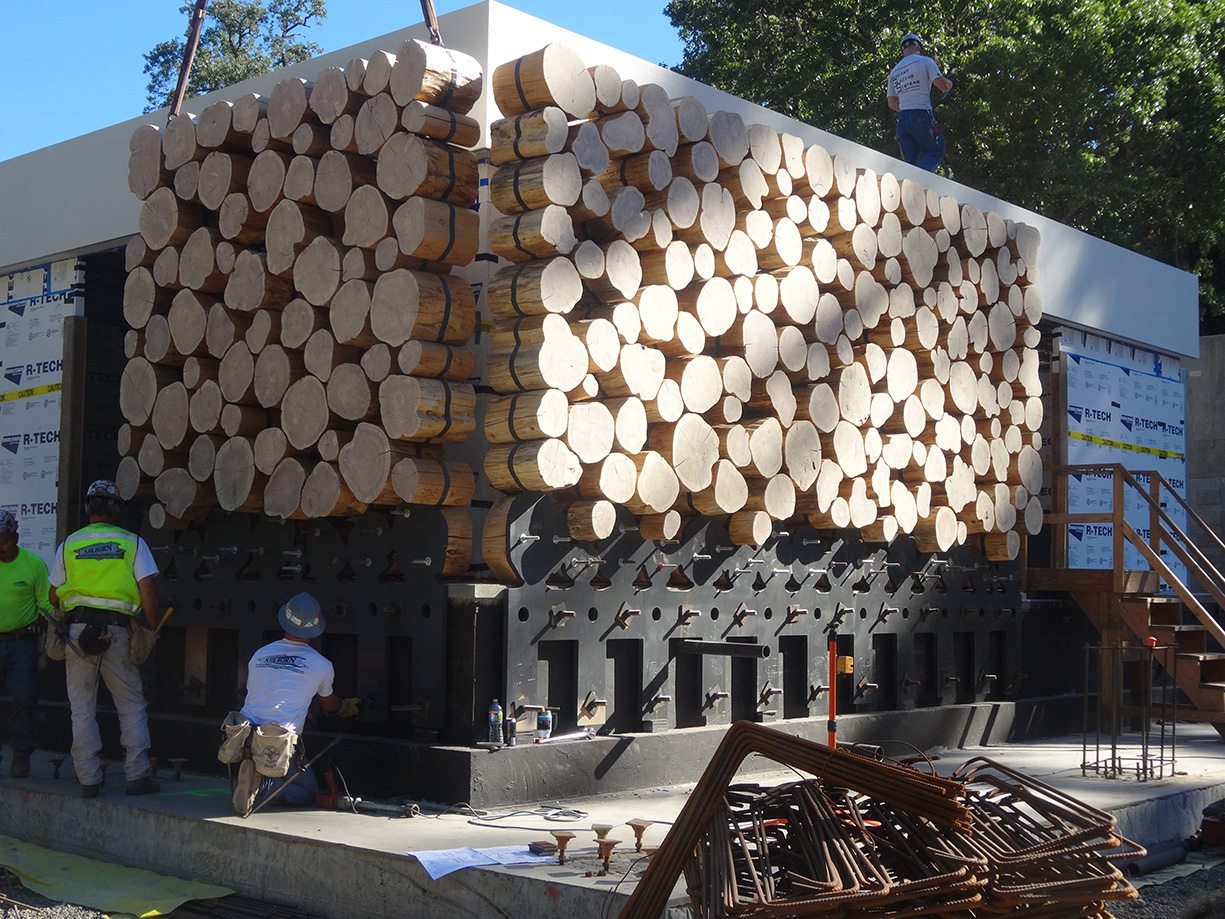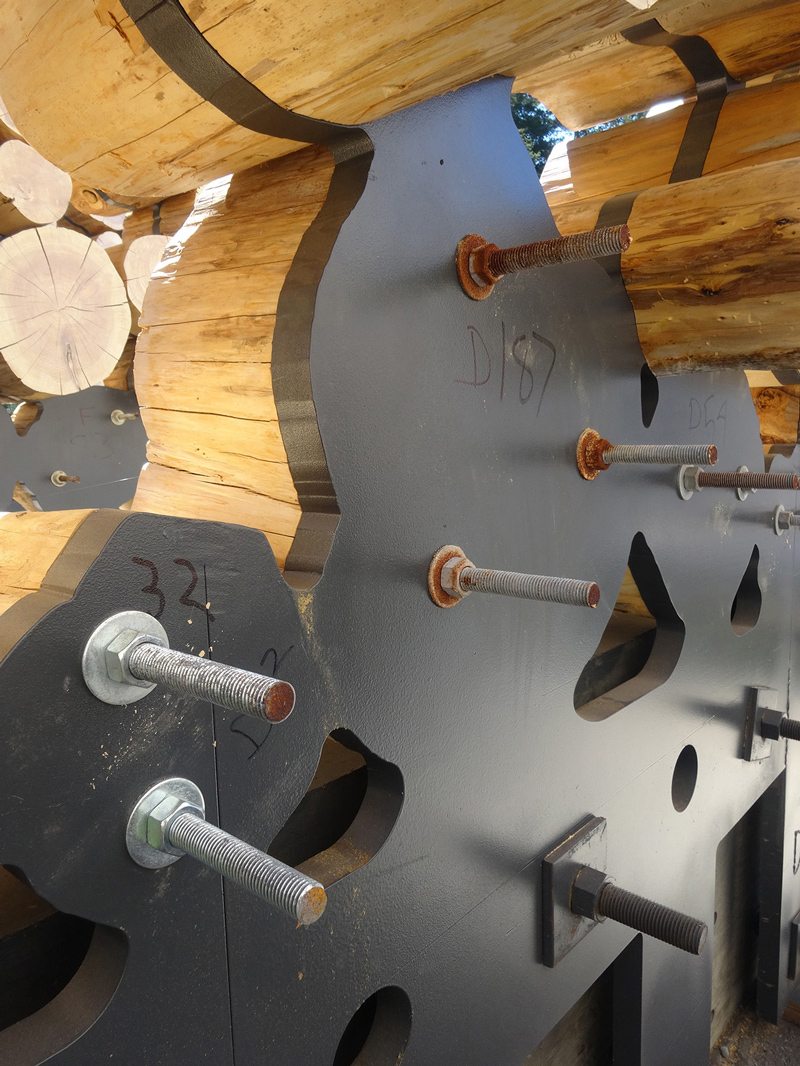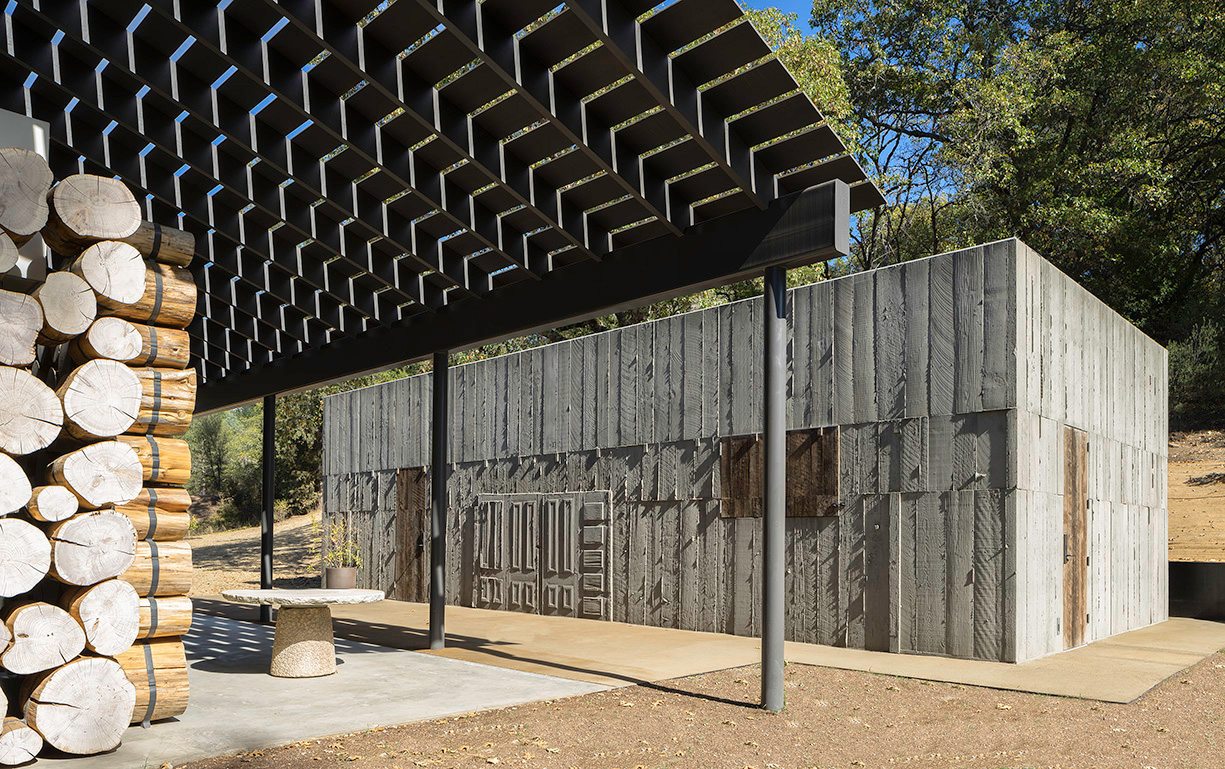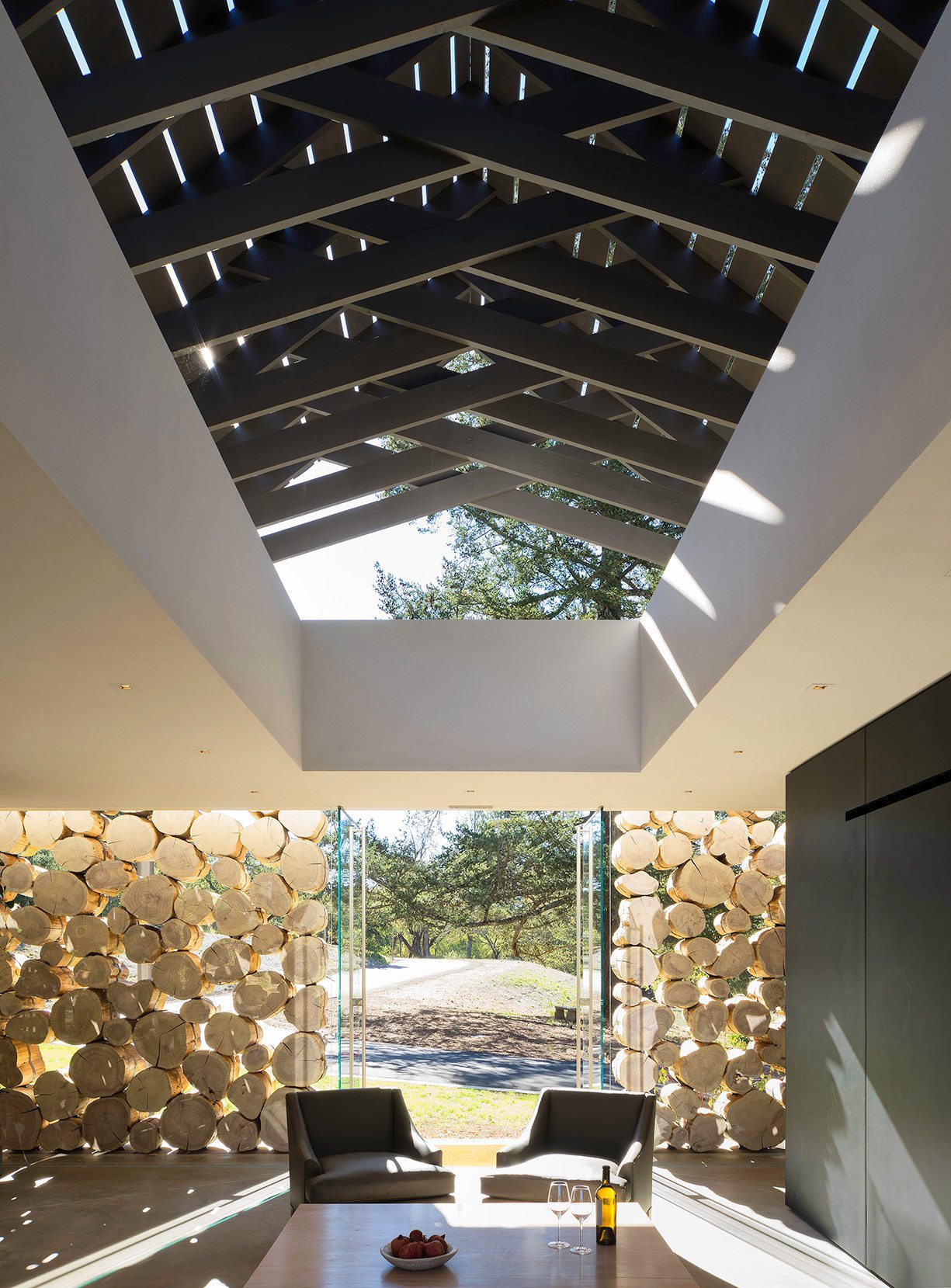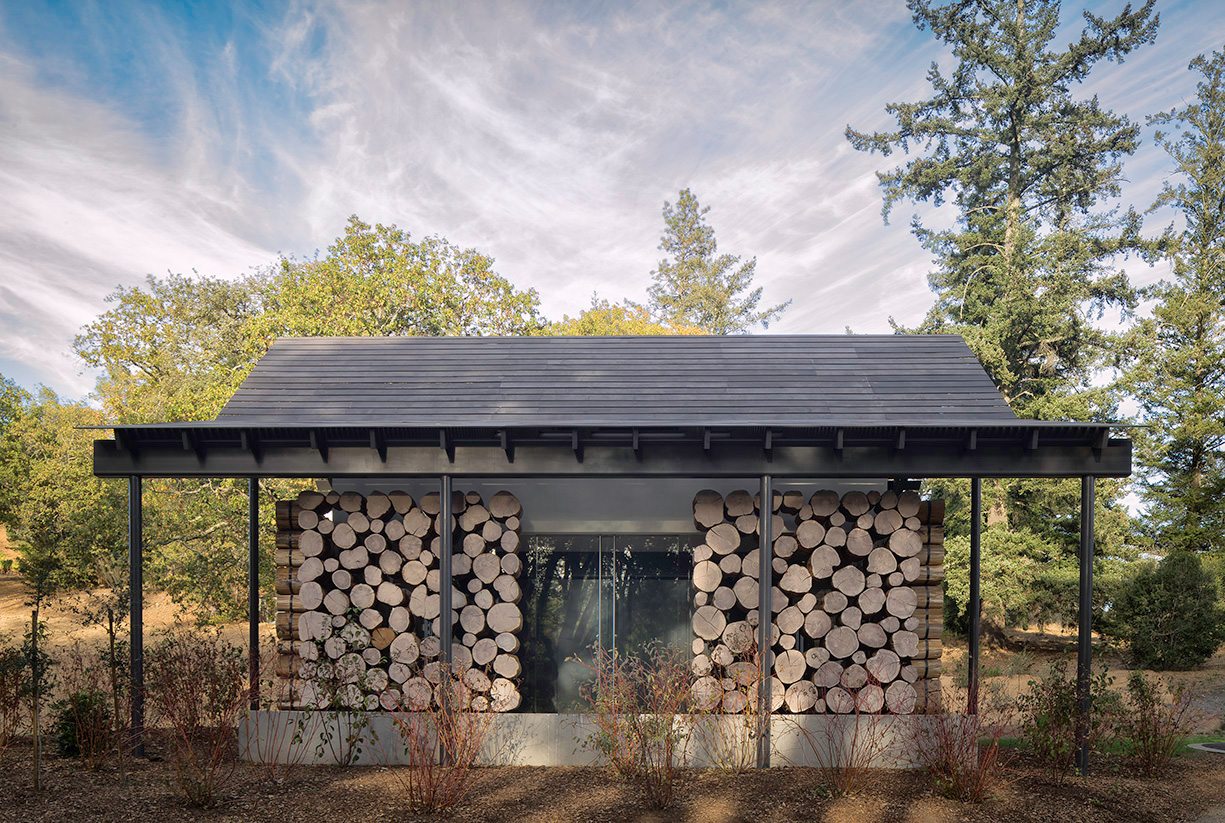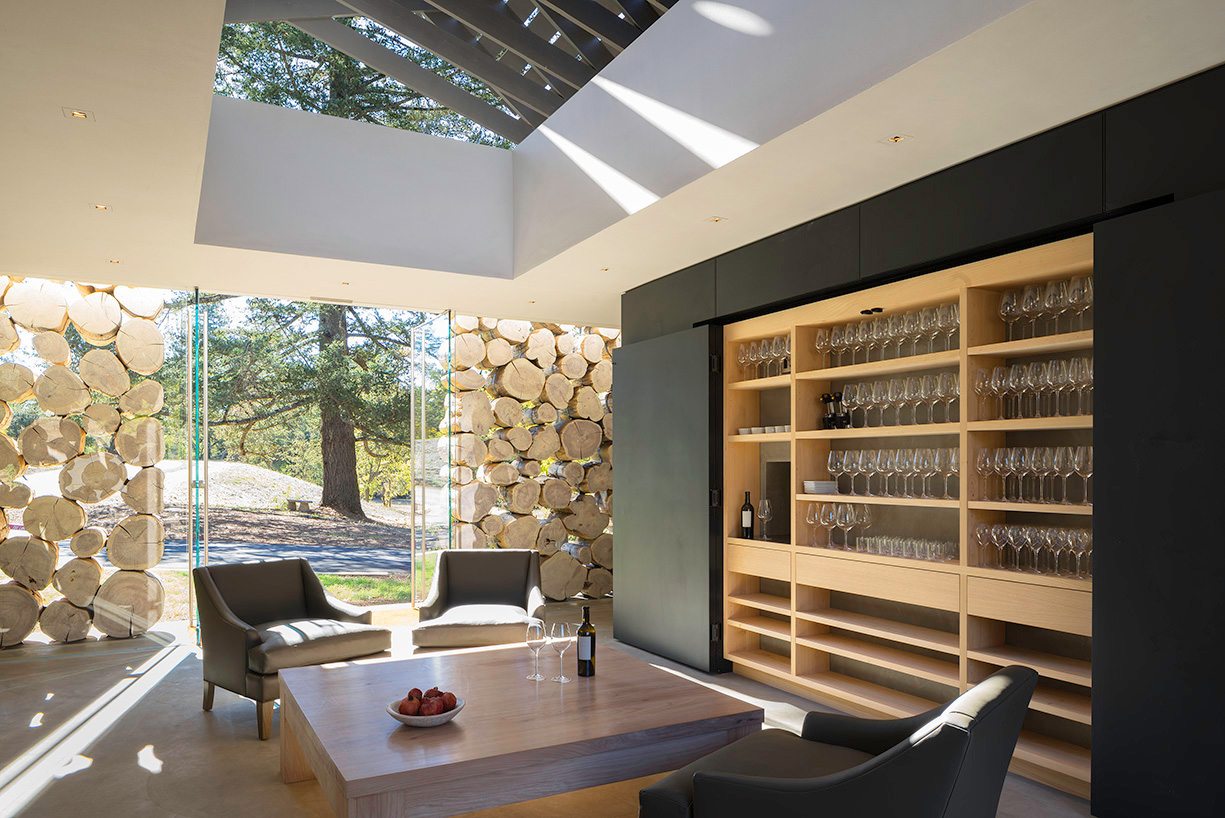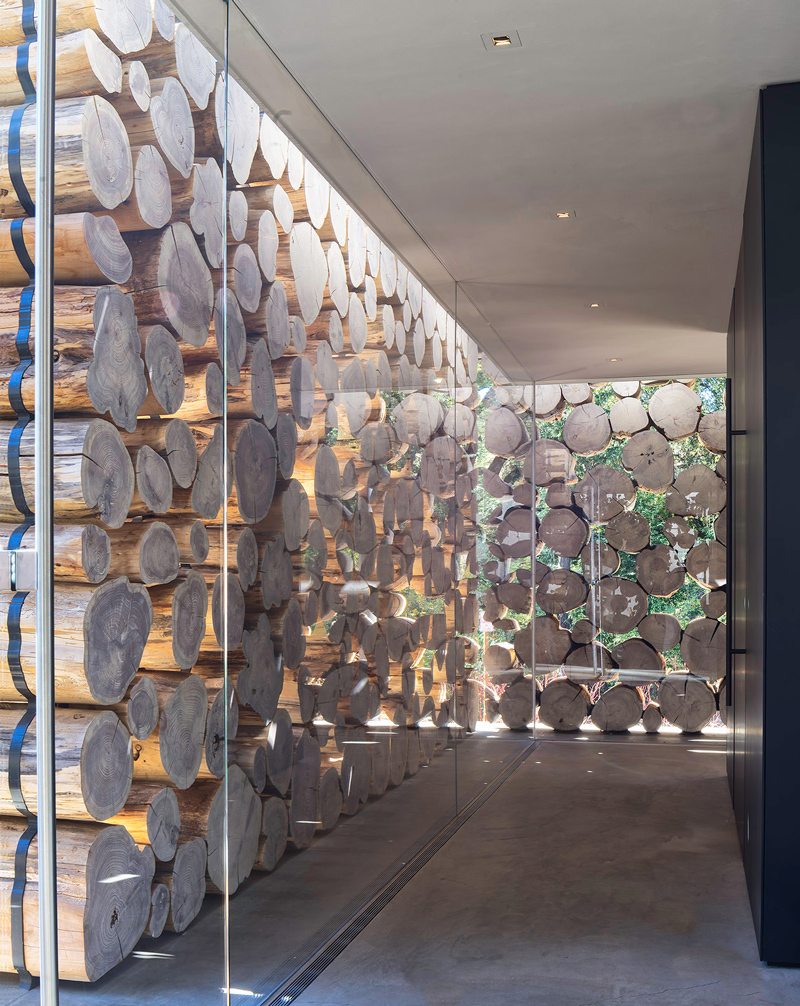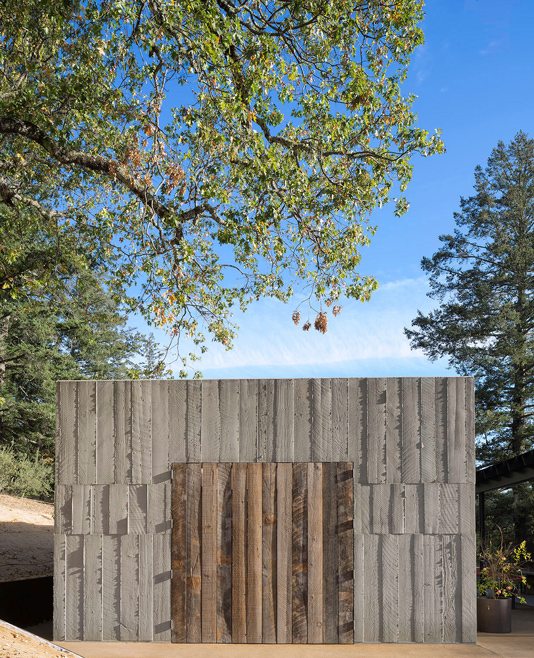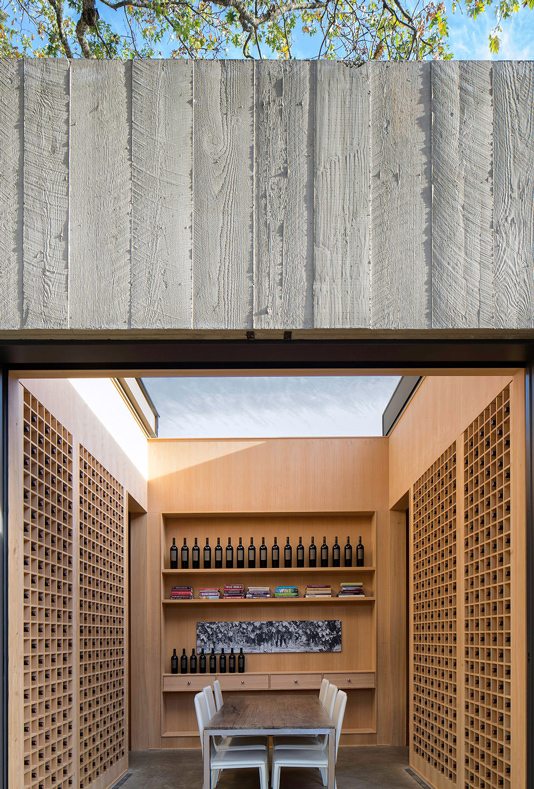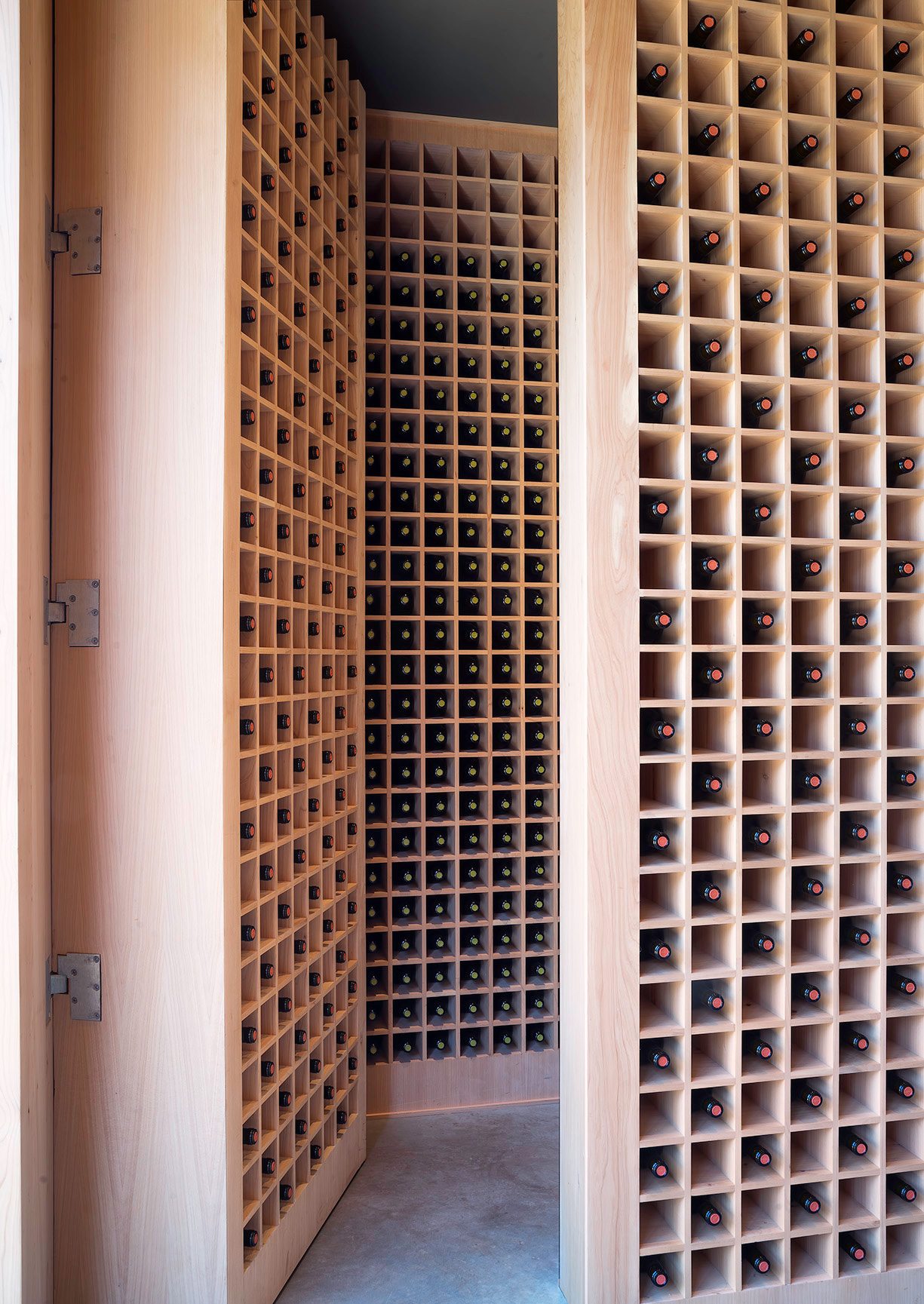 "Cello & Maudru are methodical thinkers, process-driven builders, and incredible communicators. They are fun, funny, engaging, honest, professional, principled people who shared their expertise freely and approached every challenge with the same response: "OK, let's figure it out." We set an extremely high design bar that was surpassed, which allowed us to achieve concepts and details we sometimes thought of as unbuildable. It was a great experience."

— PETER BENOIT, ARCHITECT