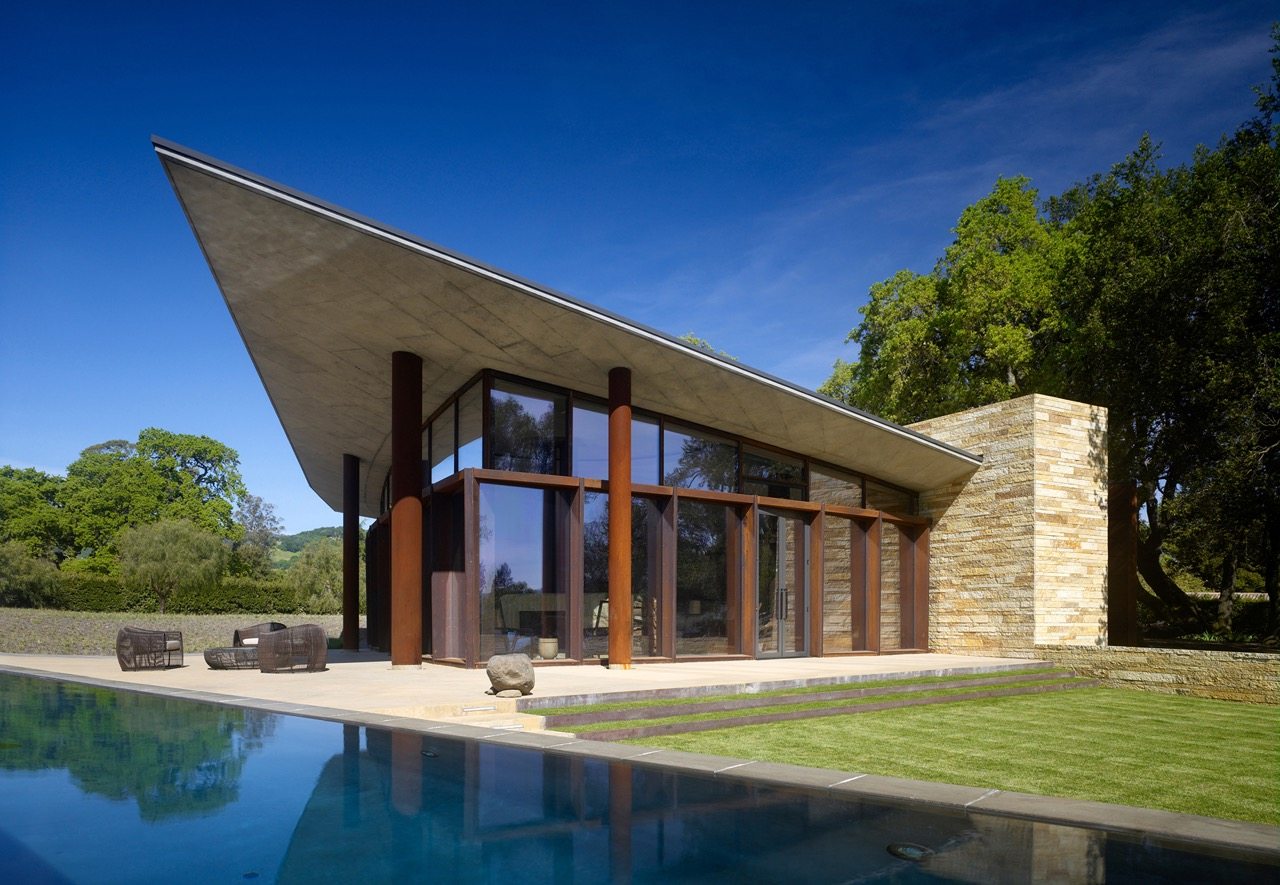 Zen Spa and Observatory
Nestled in a grove of 250-year-old bay trees, this private observatory and Zen retreat is a welcoming play space in a mathematician's backyard.
Set in a reflecting pool and bordered by gardens, the 20 inch astronomical telescope is operable from the library below or from across the world, so the owner can show schoolchildren in India glimpses of the sky back home. Luxurious bath and massage areas offer closer-to-earth enjoyments. A fireplace carved from a 16,000-pound boulder rests under the winged roof formed with hundreds of trapezoidal panels, each unique. Chilled air whispers through a sealed concrete plenum to cool summers with nearly no energy, in silence.
Sonoma, California
5,000 square feet
STUDIOS Architecture
Andrea Cochran Landscape Architecture
Holmes Structures, Structural Engineer
Summit Engineering, Civil Engineer
Flack +Kurtz, Electrical and Mechanical Engineer
Charles M. Salter Associates, Audio Visual Engineer
Architecture and Light, Lighting Designer
Dick Treffers, Telescope Designer