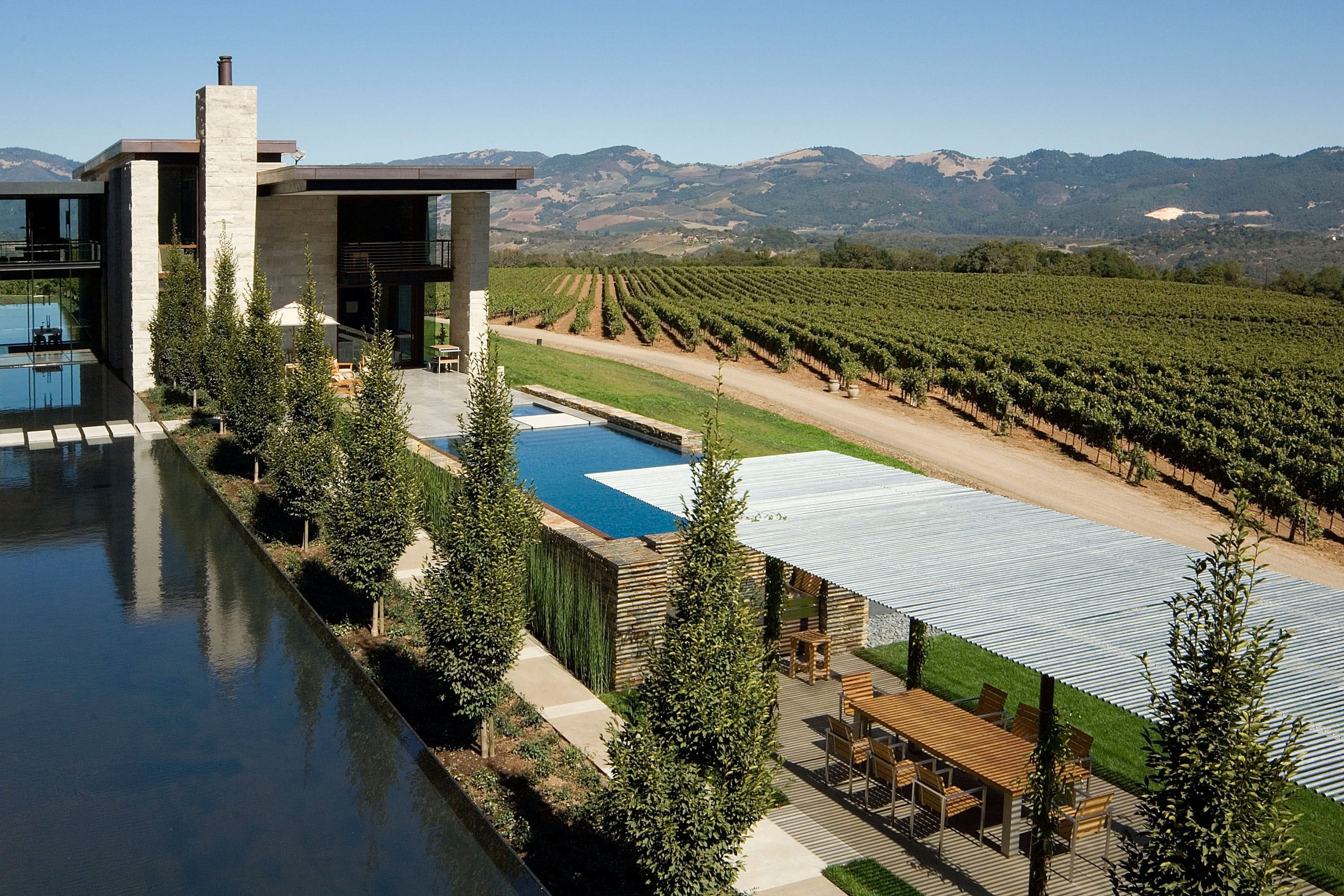 House in the Country
Architect and owner, already close, found a common language in designing this family home.
David Darling and Pete Larsen chose materials for sound, texture and color and set a rigorous geometry of alignment throughout. The dining room seems to float in reflecting pools. Lush textures shift gently, as teak, oaks and cedars meet chrome, copper and woven steel grained blue, black and umber, polished plaster and granite, rough sandstone and cool cream limestone. The main house's quiet sophistication echoes in the barn and guest cottage, where striations trace the rammed-earth walls and a window-spanned spine douses the interior in light. We finished building in 2003, return when needed, and continue to pair with Aidlin Darling to make complexity feel effortless.
Sonoma, California
18,000 square feet main house, 3,000 square feet caretaker house
Aidlin Darling Design, Architect
Marta Fry Landscape Architects
IDA Structural Engineers
Adobe Associates, Civil Engineer
Cello & Maudru Woodshop, Cabinetmaker
Pound Management, Inc., Owner's Representative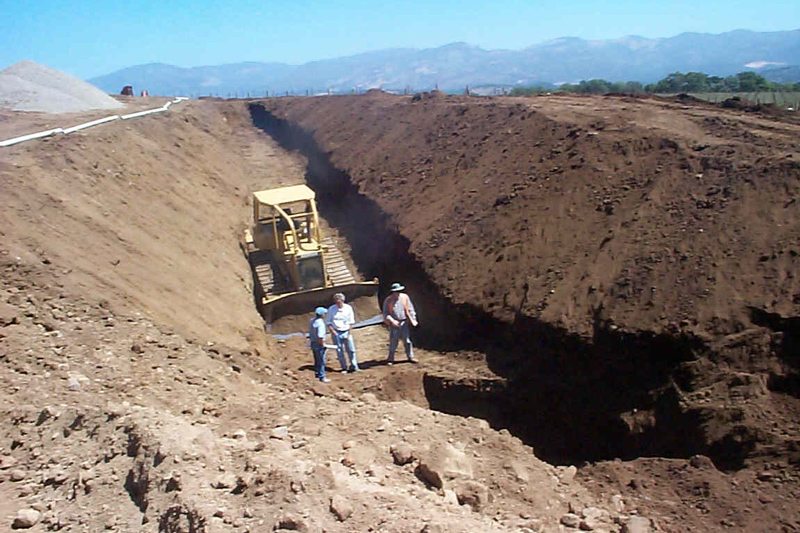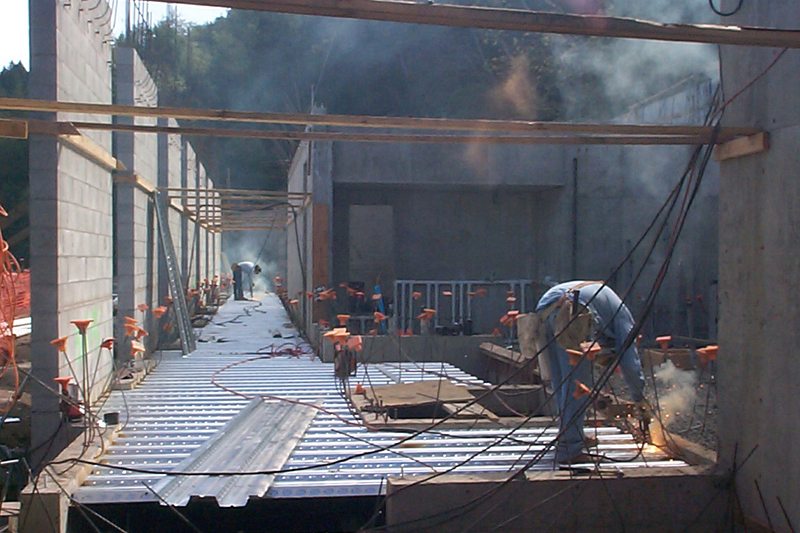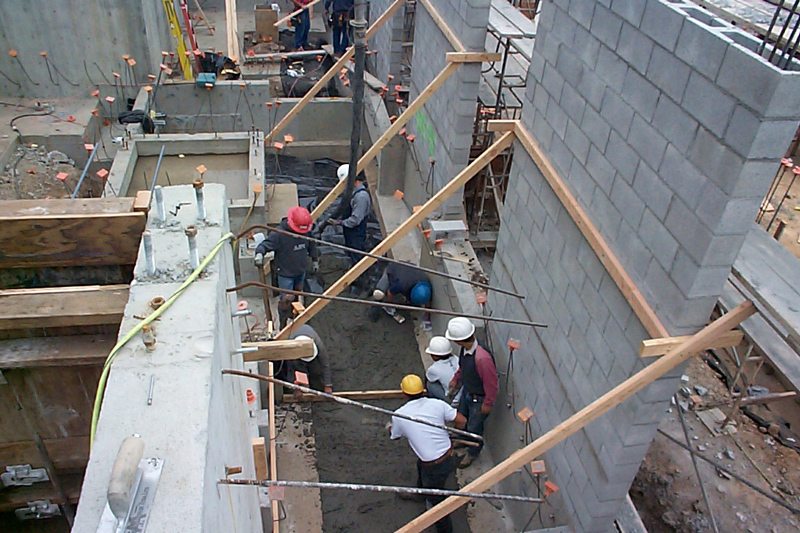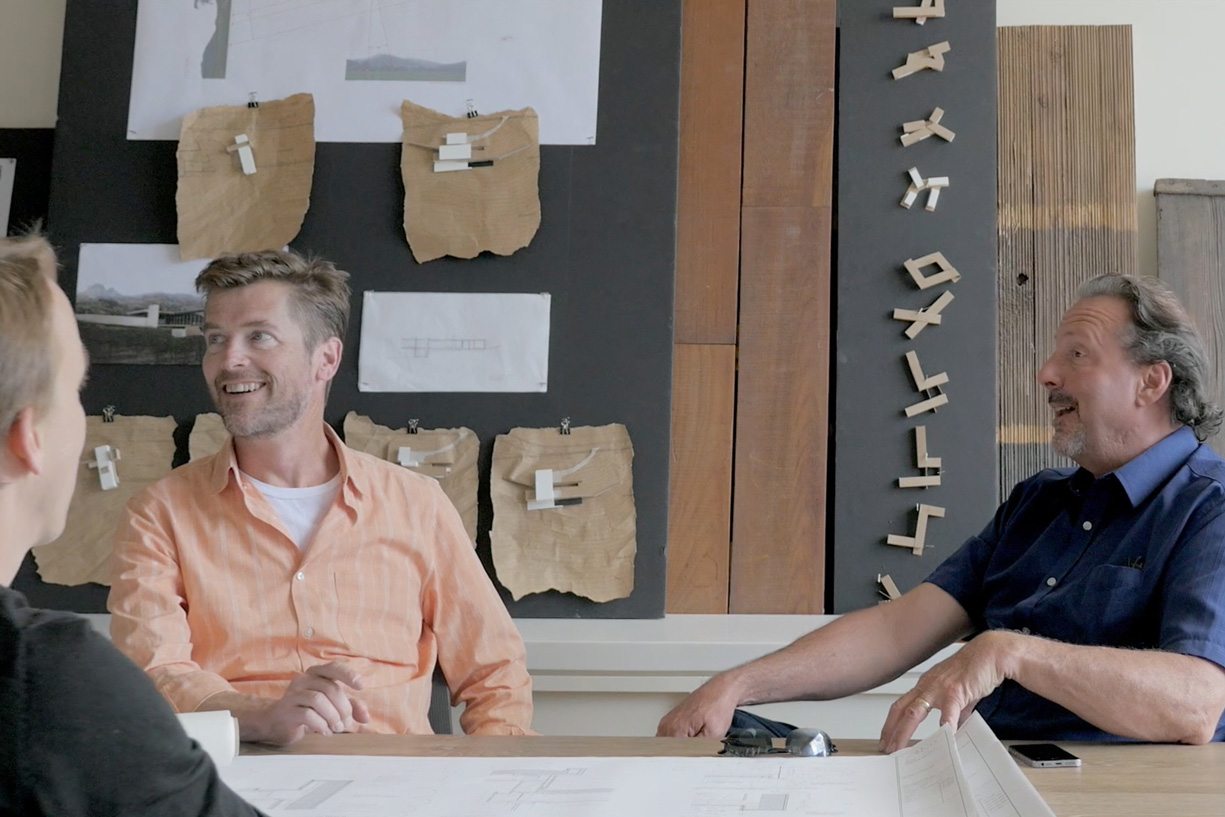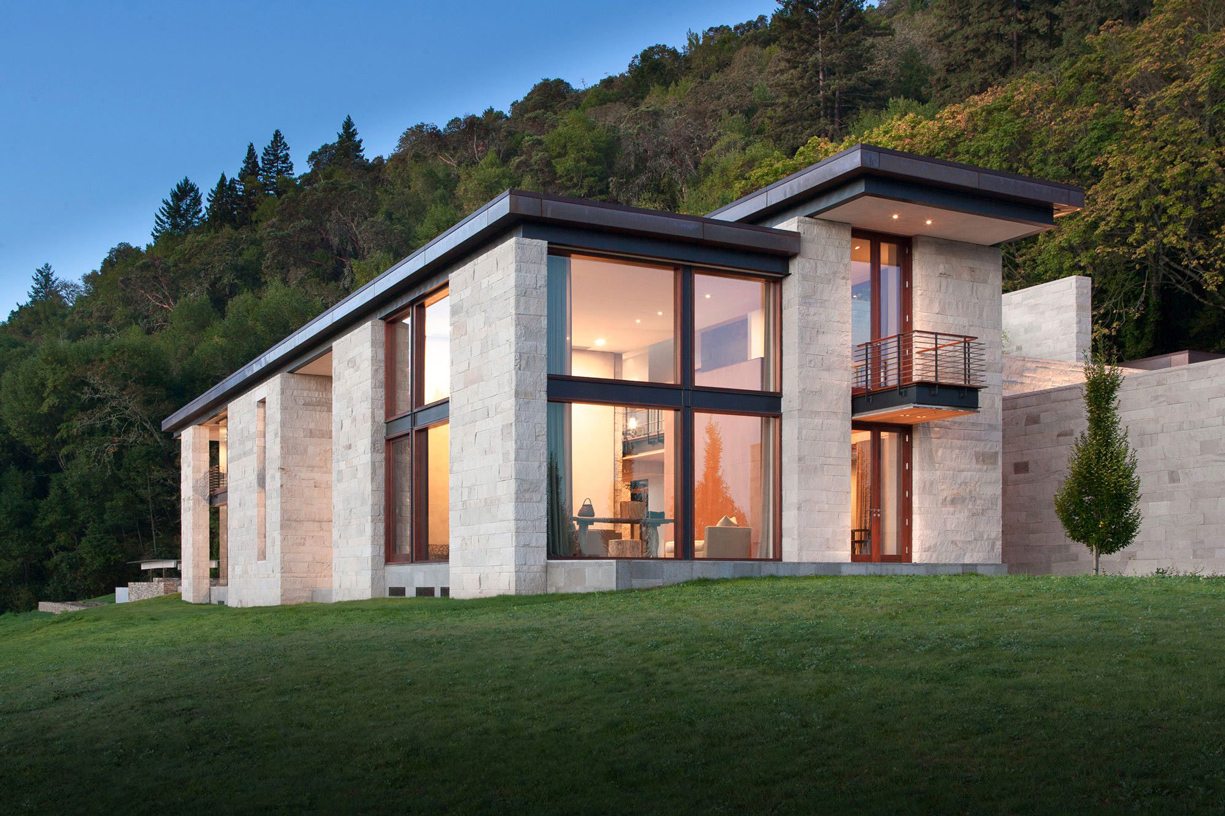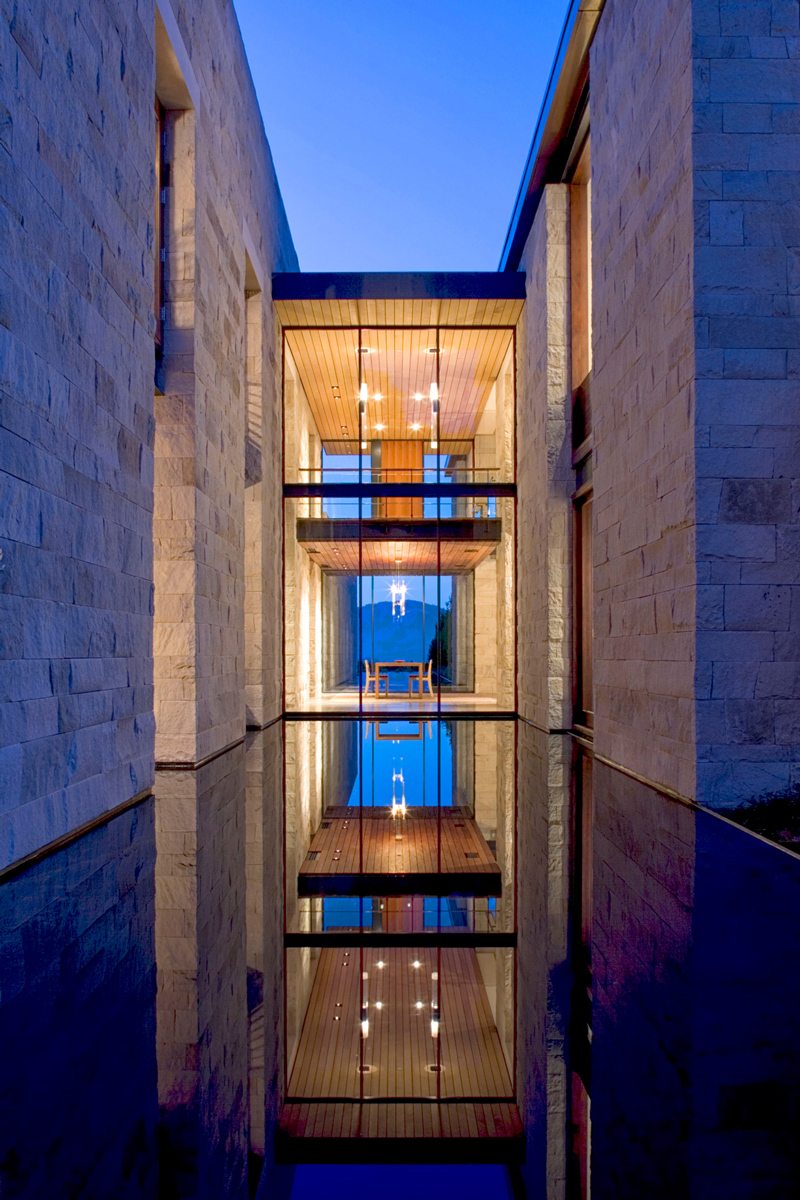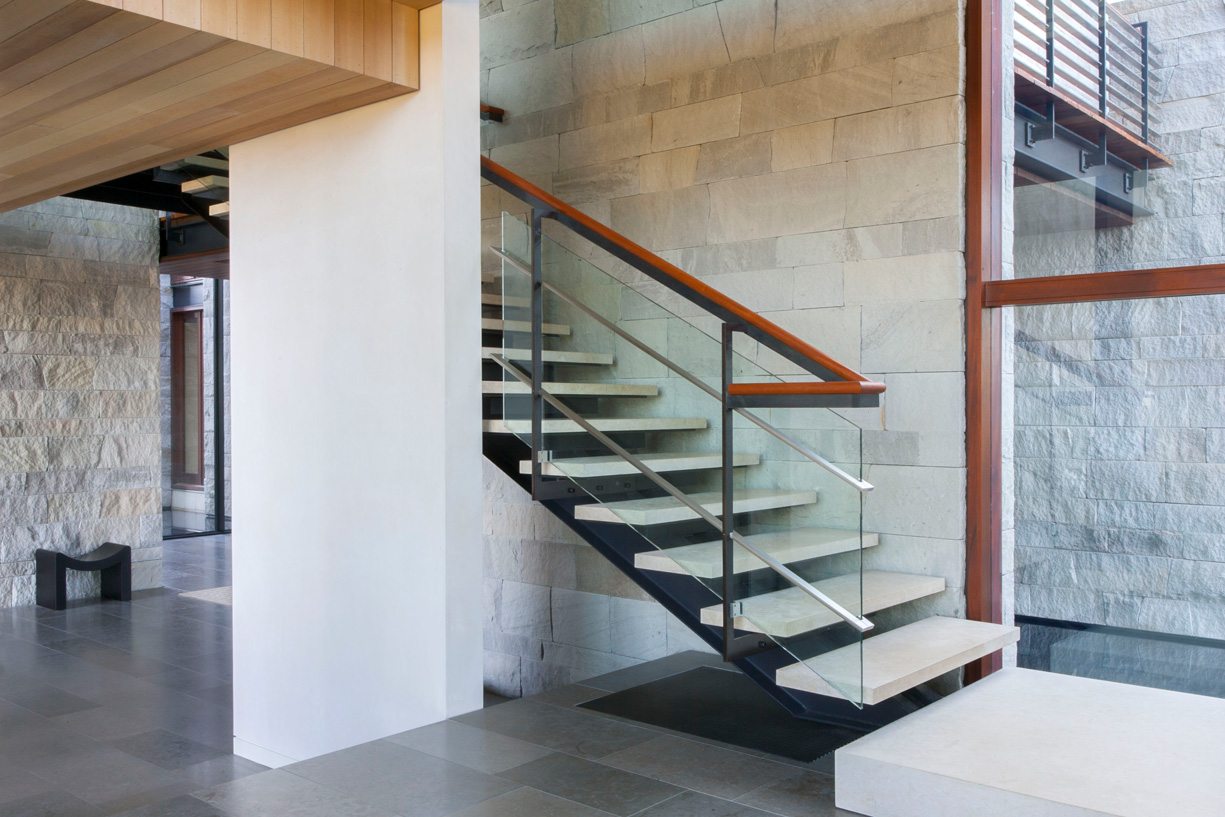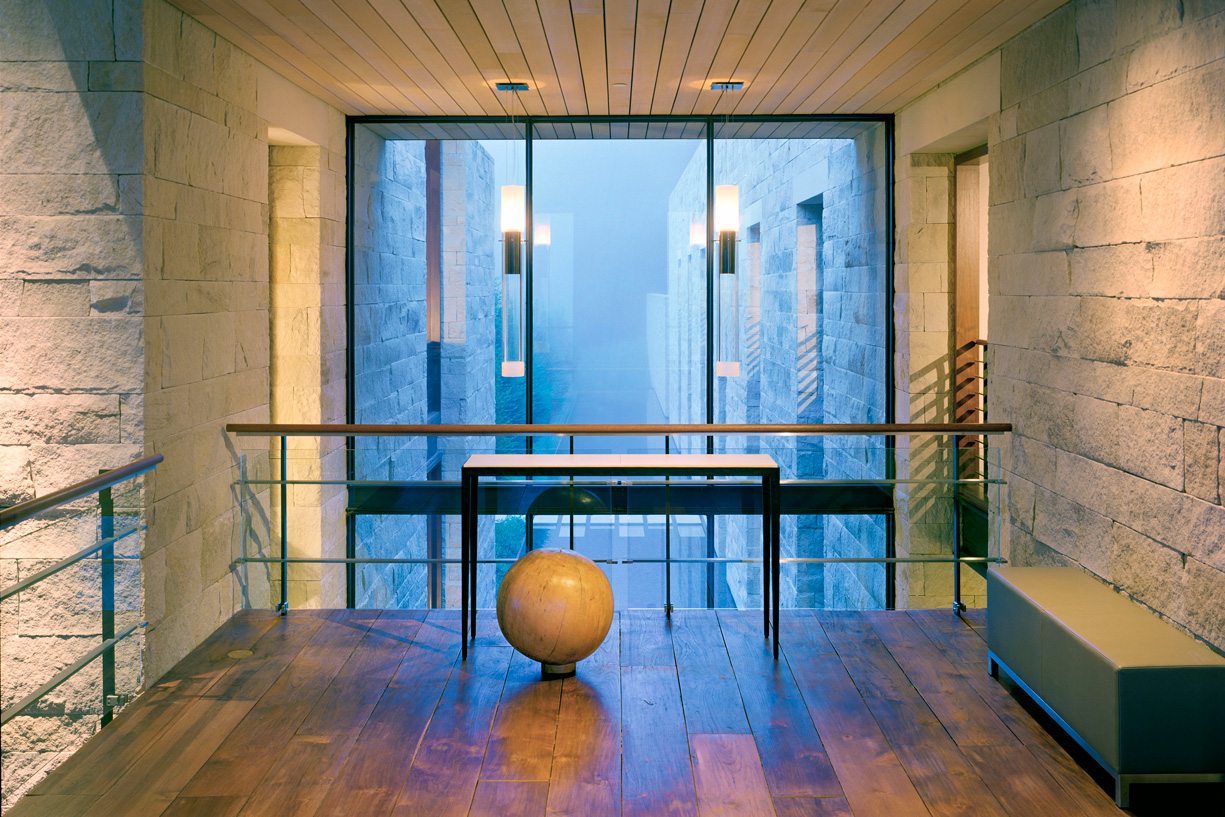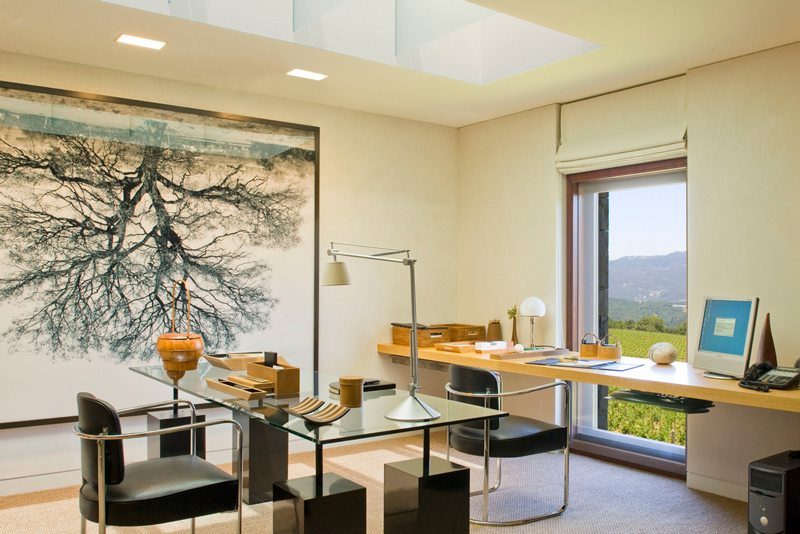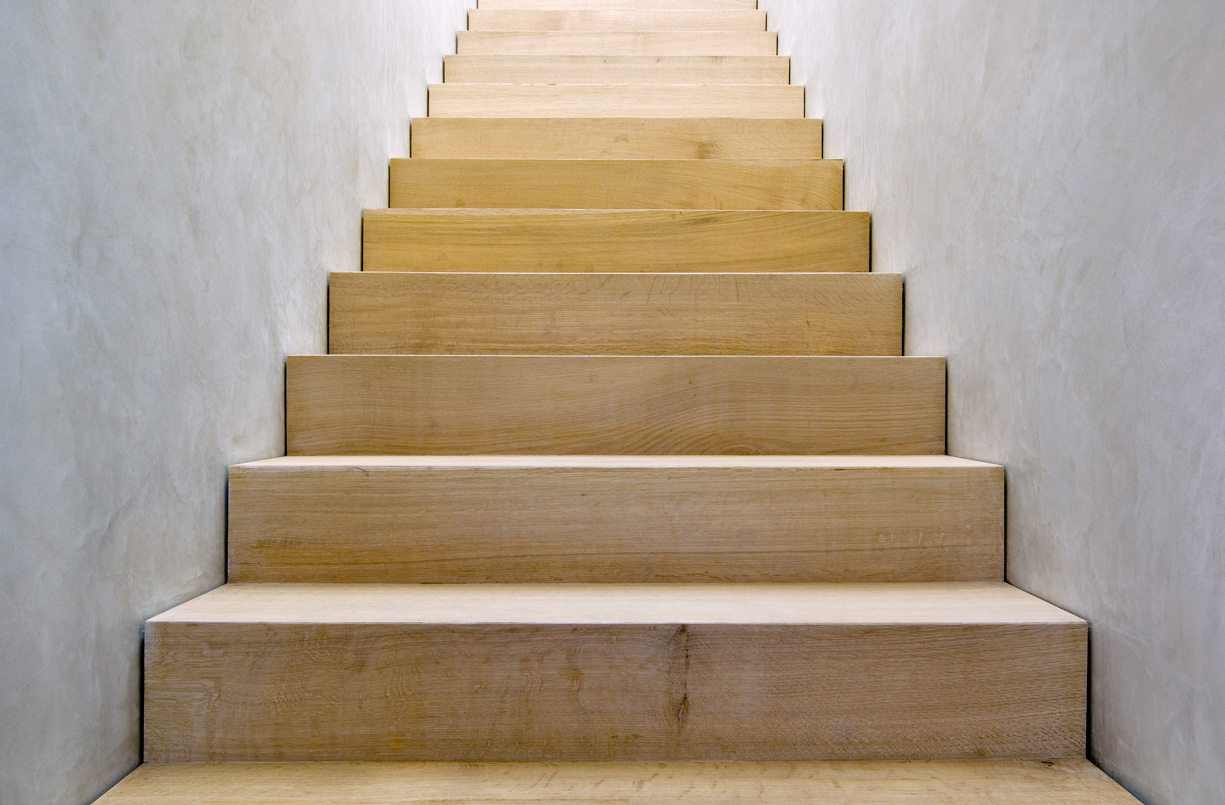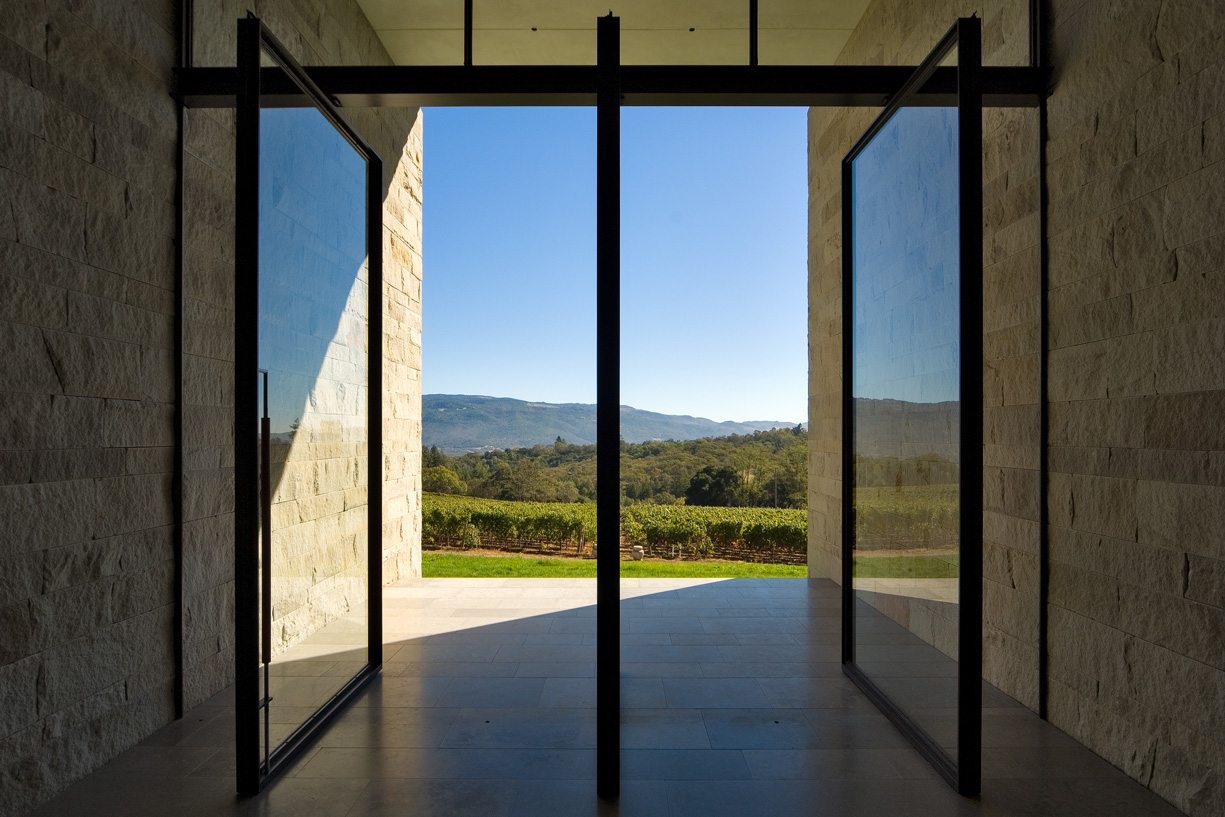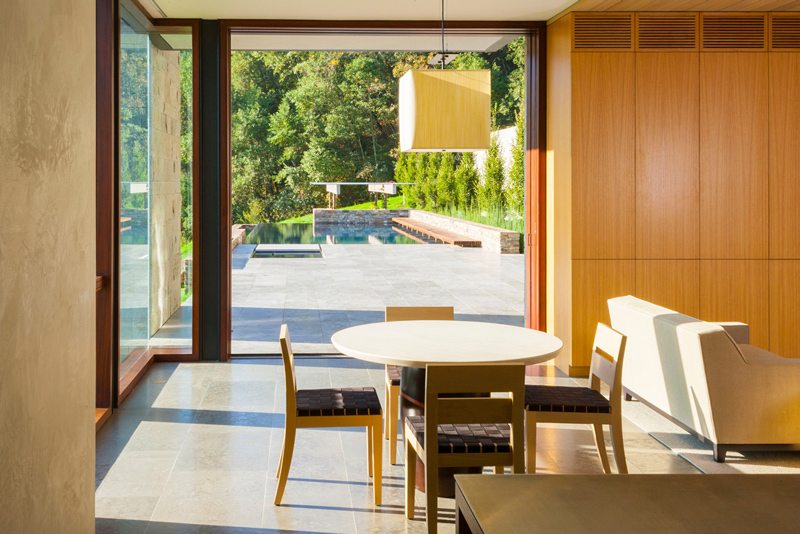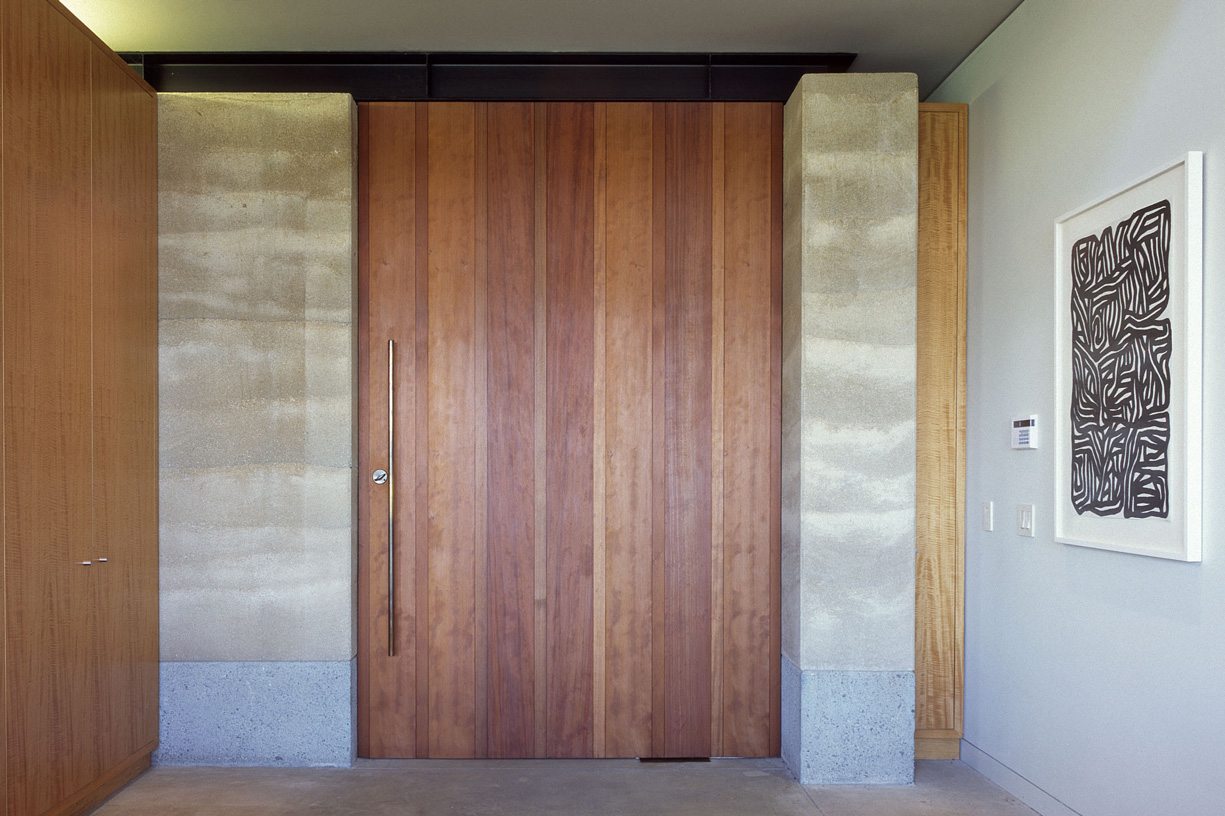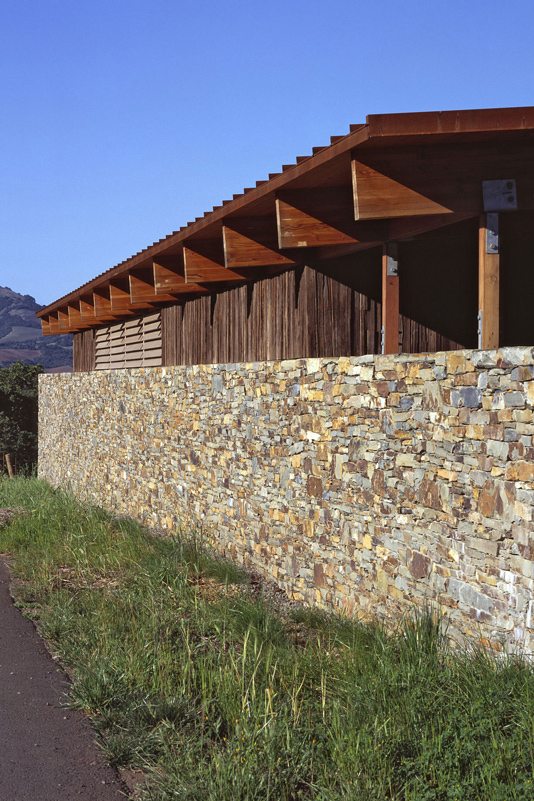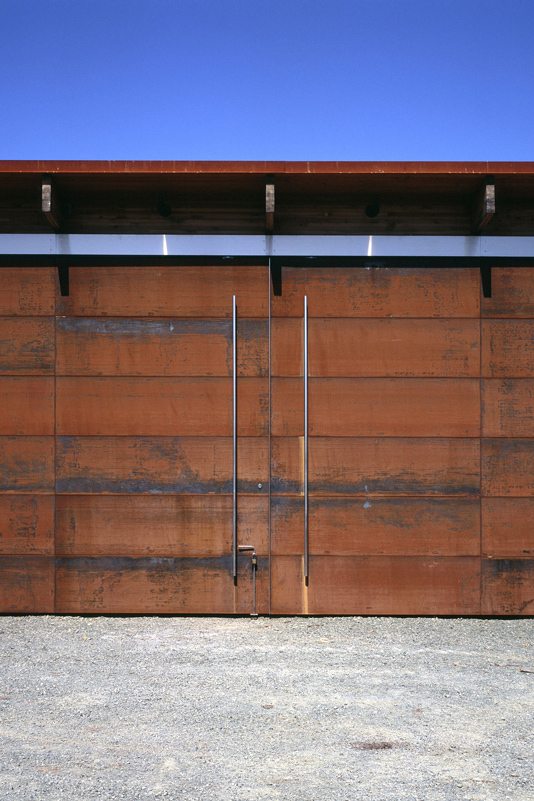 "How do you tune a materials palette at that scale in a way that feels simple, but also has a richness? That was not an easy thing to do. The amount of commitment and dedication that the construction team brought is incredible."
— PETE LARSEN, ARCHITECT
"We felt like we're all working towards the same thing. Having permanent relationships with the clients, the builders – I think that's really why we do what we do."
— DAVID DARLING, ARCHITECT