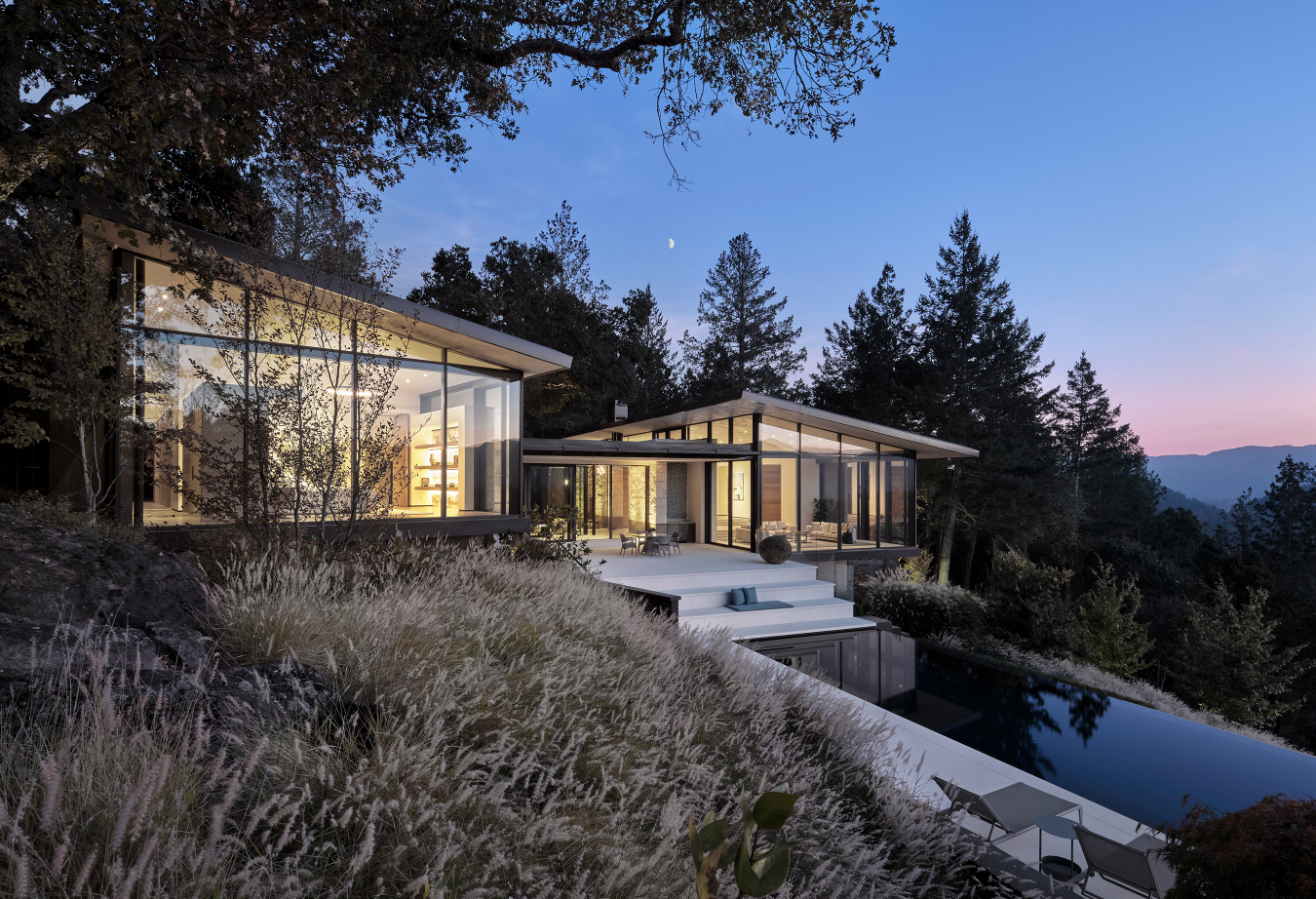 House Circling Oaks
After years of searching, the first day in this place felt sure as the site for a family home in a hidden wood.

The most ambitious of our builds with Juancarlos Fernandez, this series of pavilions with a private lower wing spines between sparse madrones and an inner glade of glossy evergreens. Of the countless trees here, the most meaningful to the owners were two oaks, a love story around which the house was built.
From the beginning, we easily understood and enjoyed each other. Our fellowship enhanced our mutual effort and allowed a smooth process through multiple complications, from an inverted excavation schedule to the complex integration of the first Belgian doors and windows to be installed in an American home. The finished place, faced with custom quarried Italian stone, nests peacefully in the forest. Years after, we still connect, grateful for work done well in good company.
Wine Country, California
Signum Architecture
Shawback Design, Interiors
Jack Chandler, Landscape Architect
Summit Engineering, Structural Engineer
Adobe Associates, Civil Engineer
RGH Geotechnical 
Adam Rouse, Photography